Green Shop Part 1: Shop Tips
Connect me with Arikah Lynne
X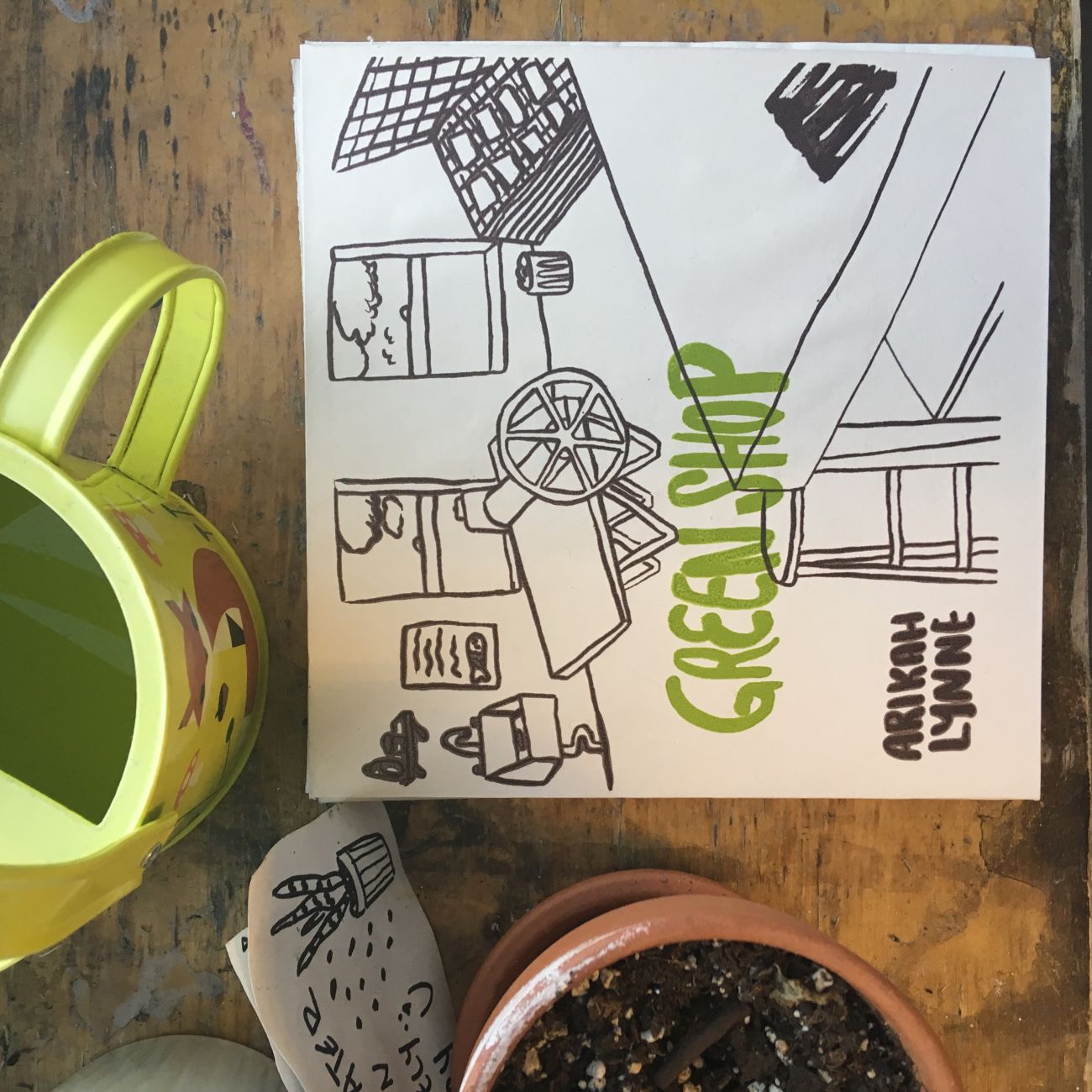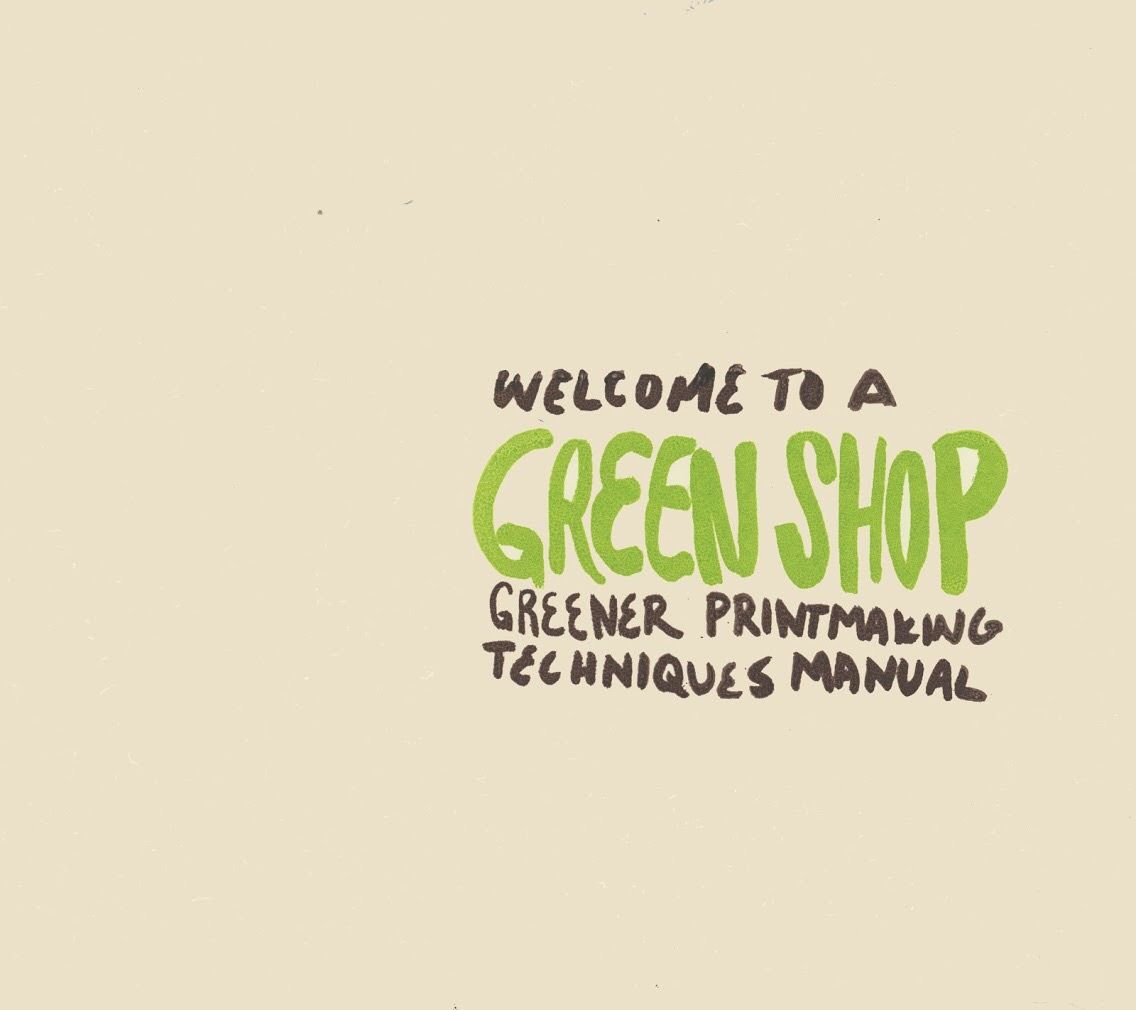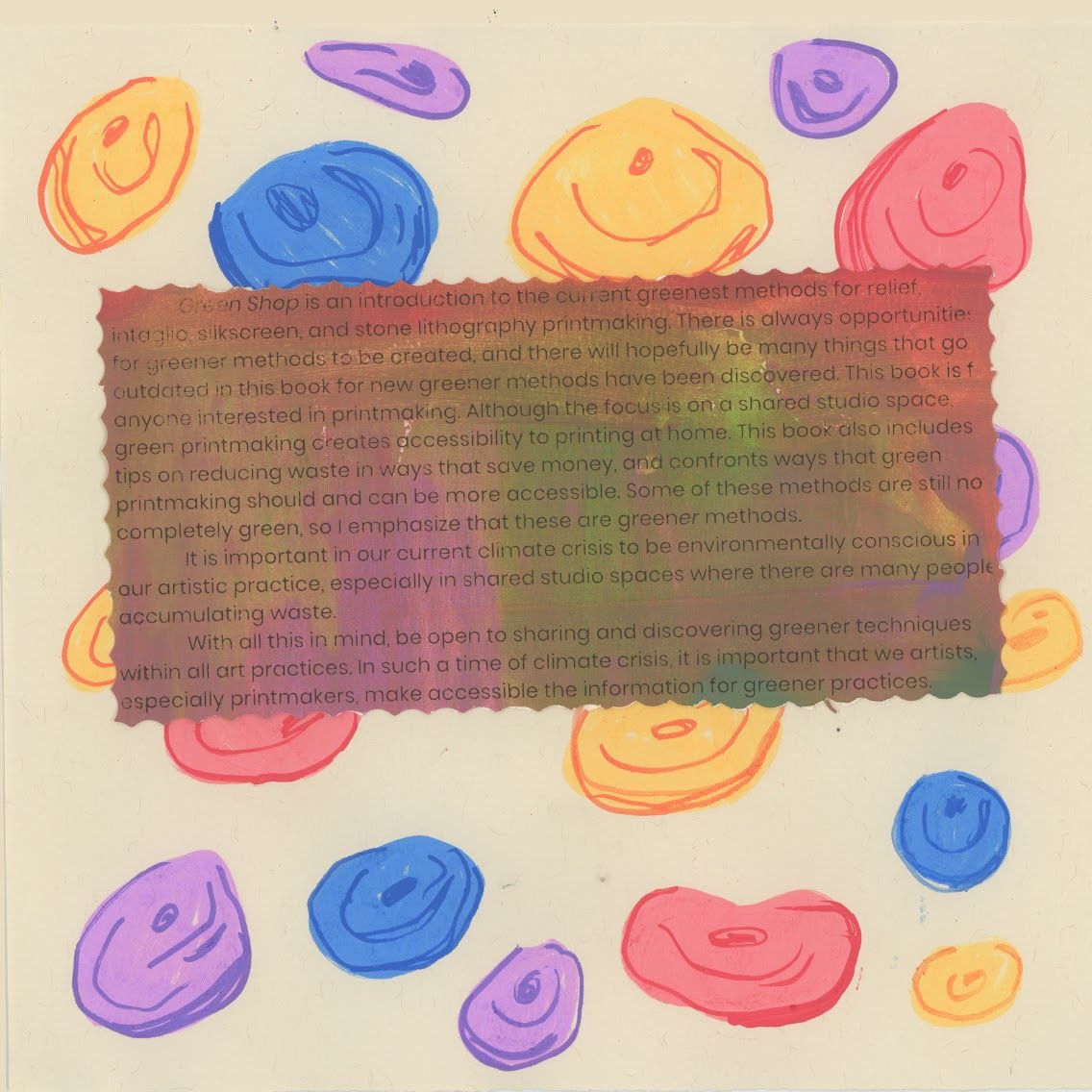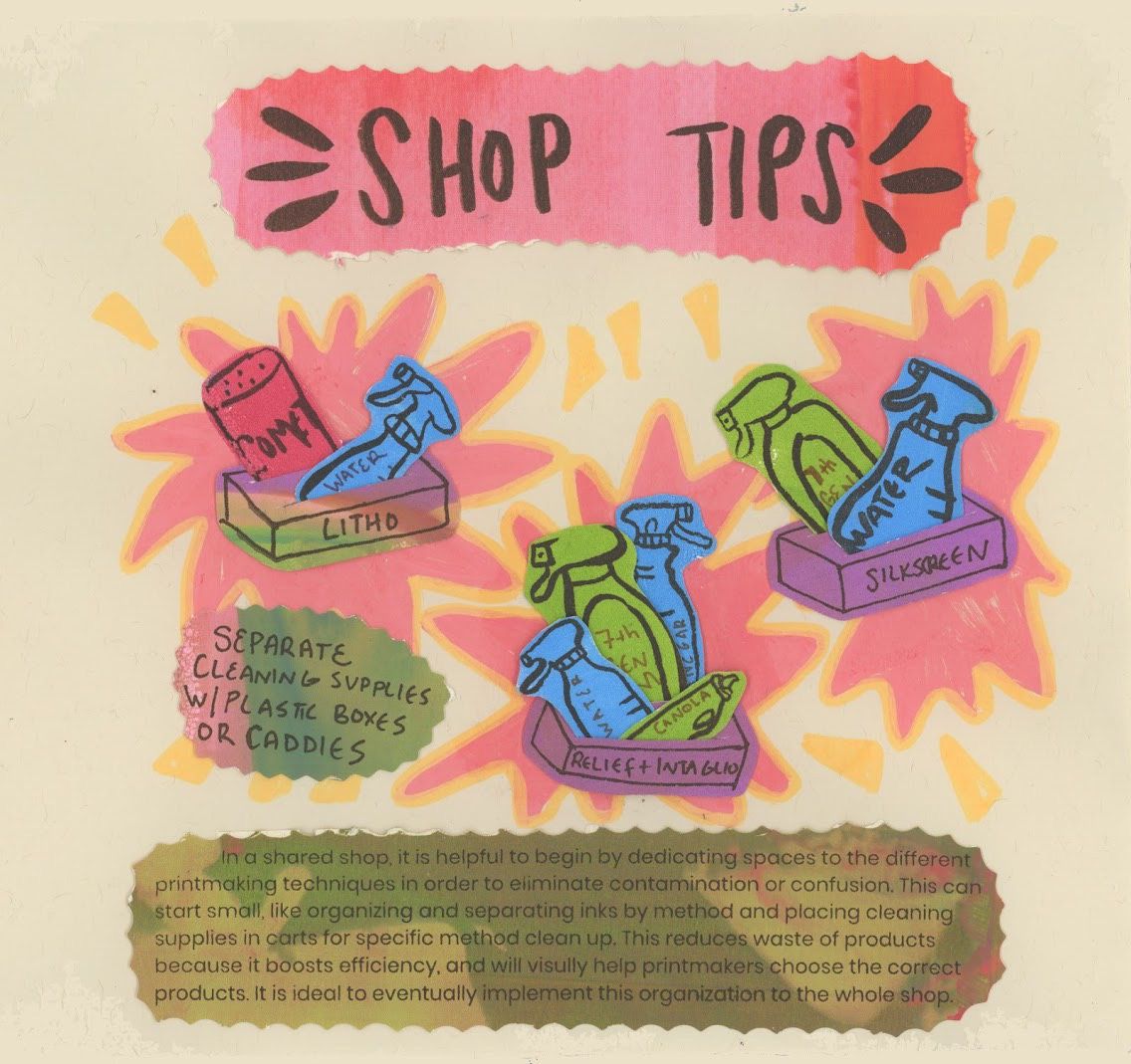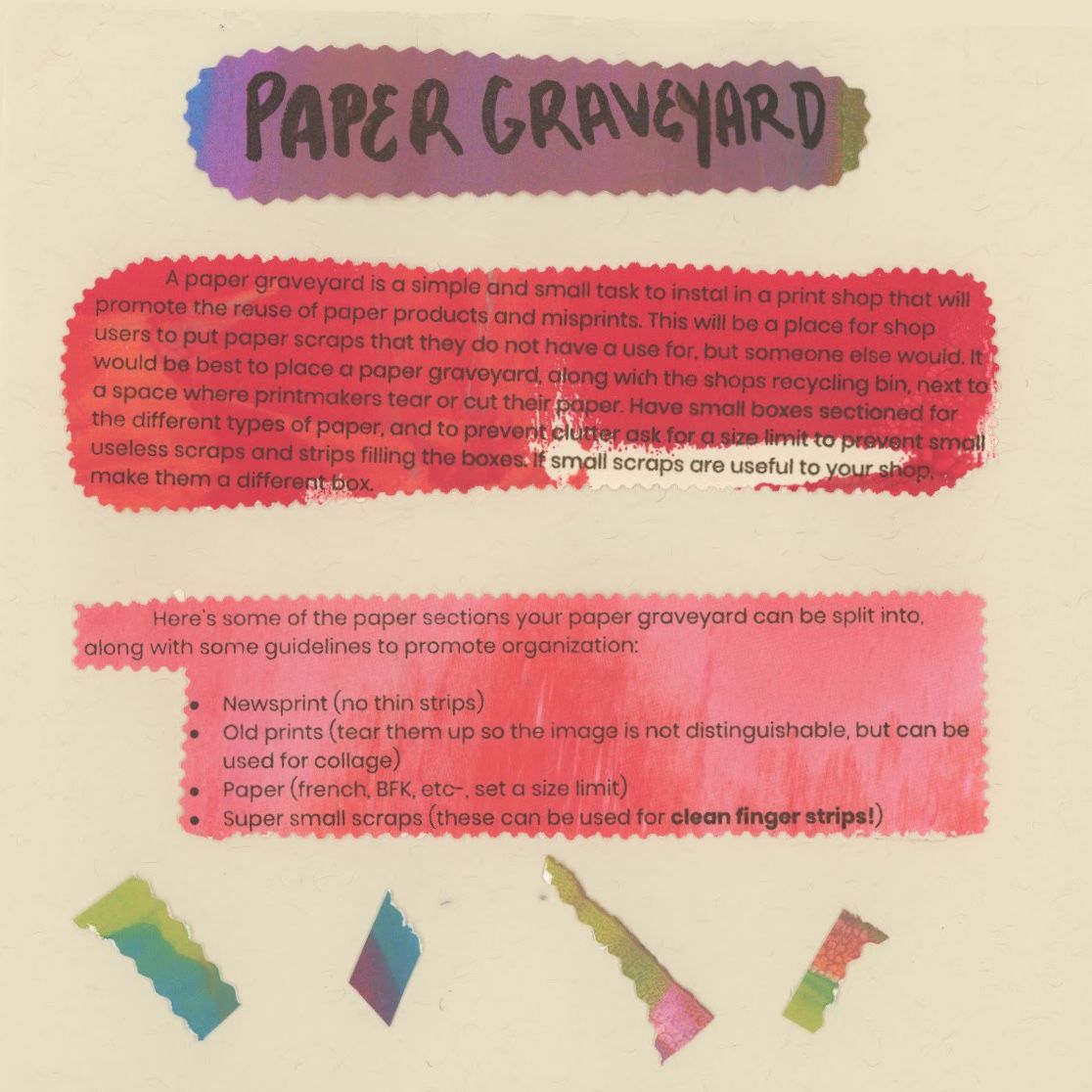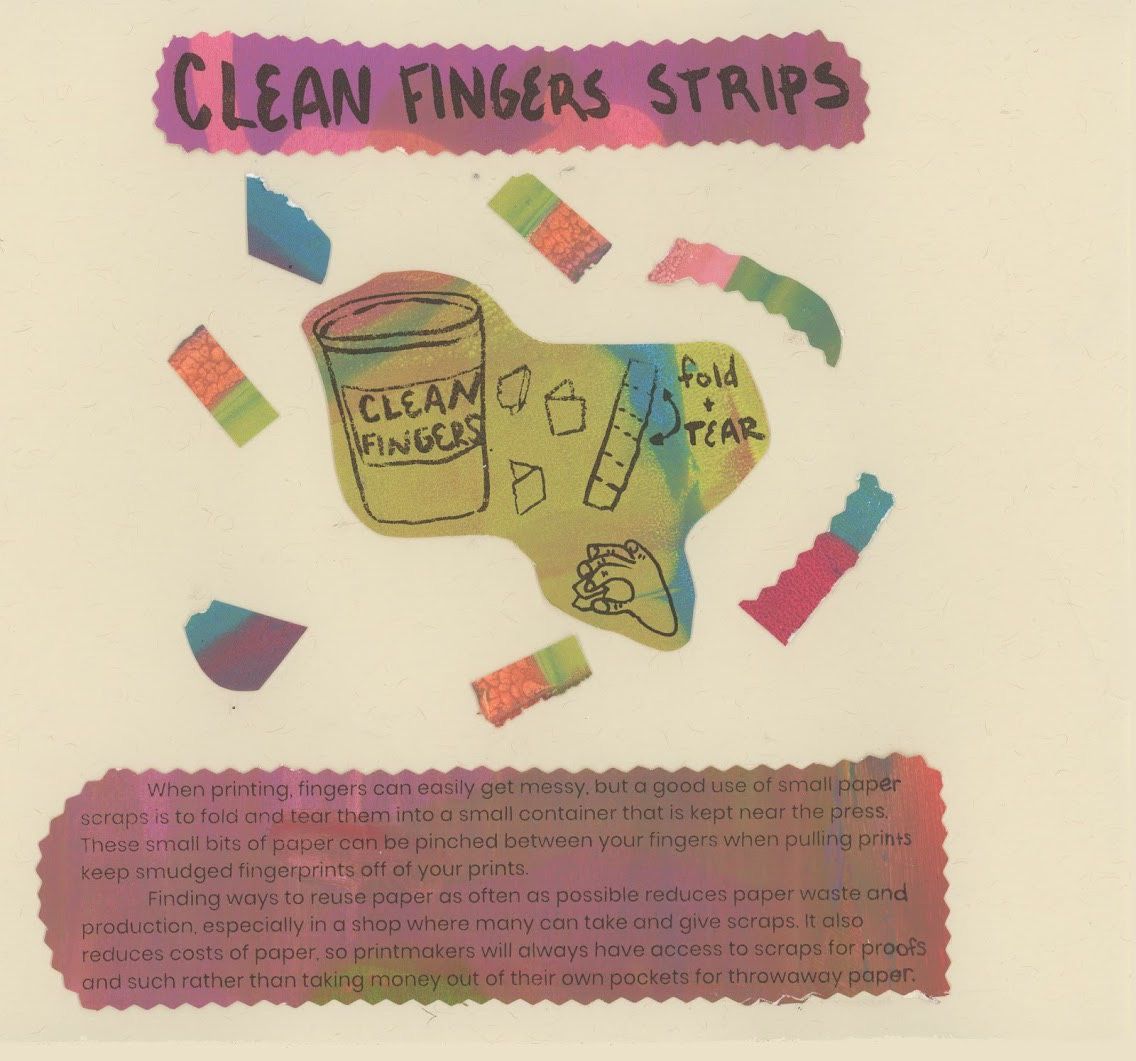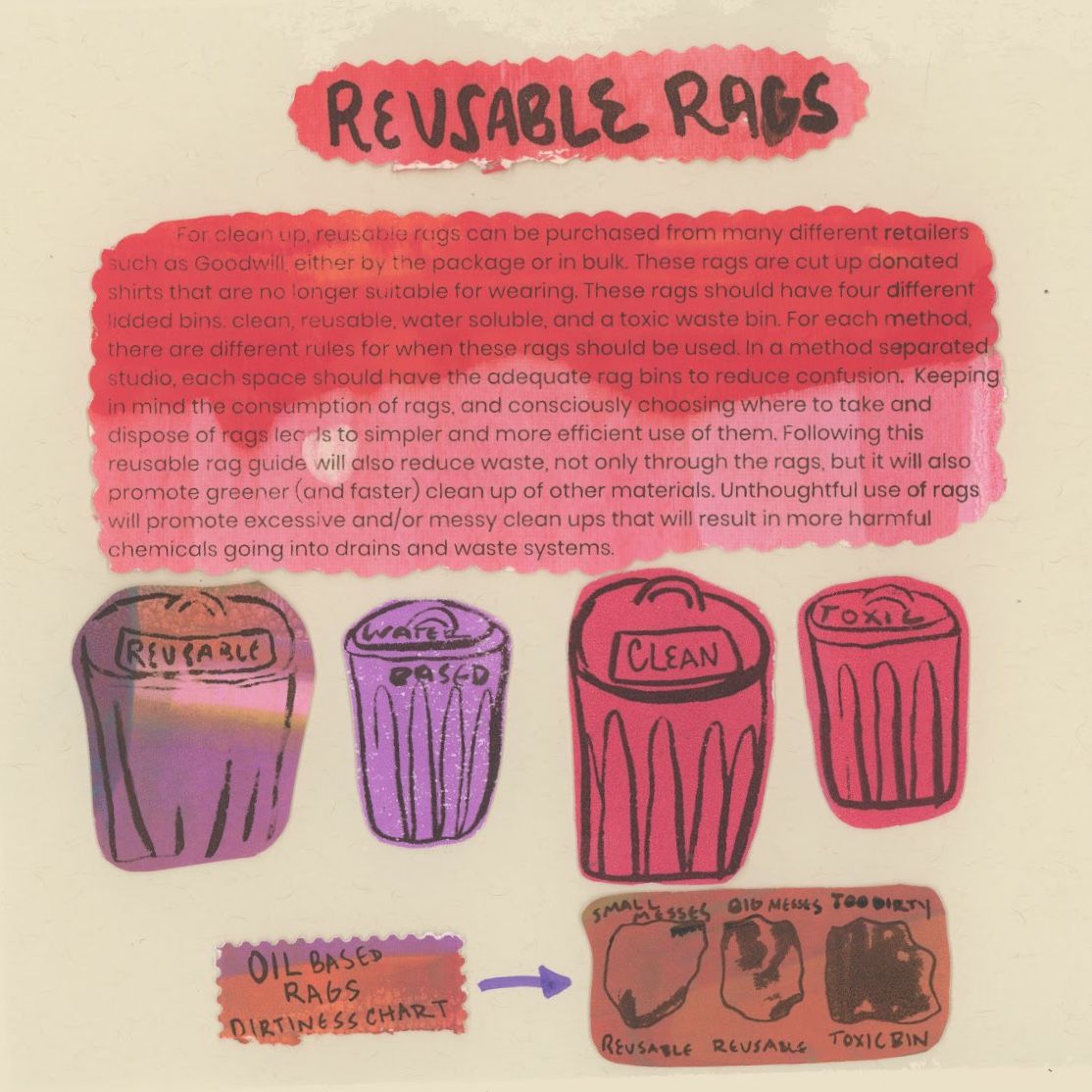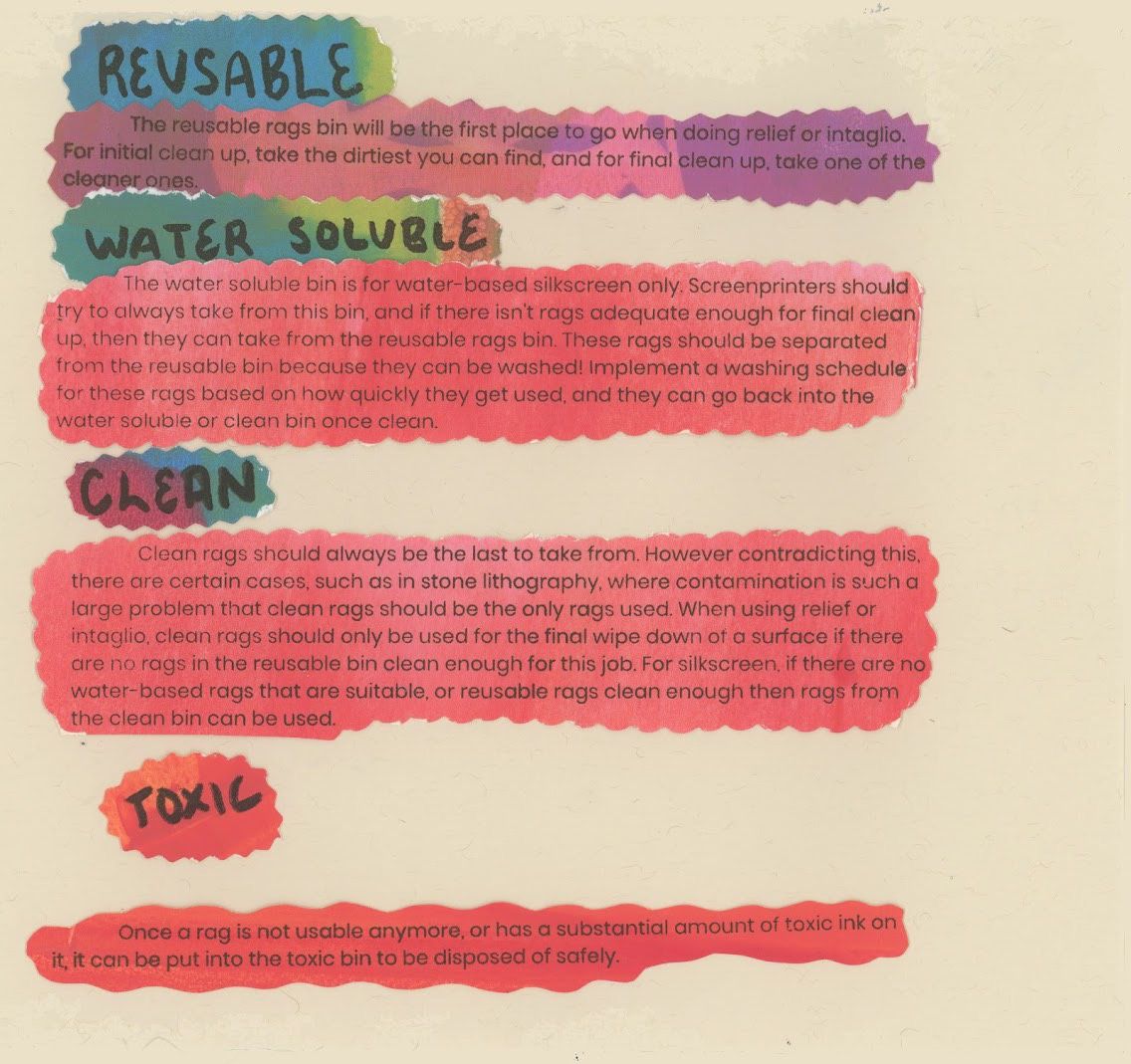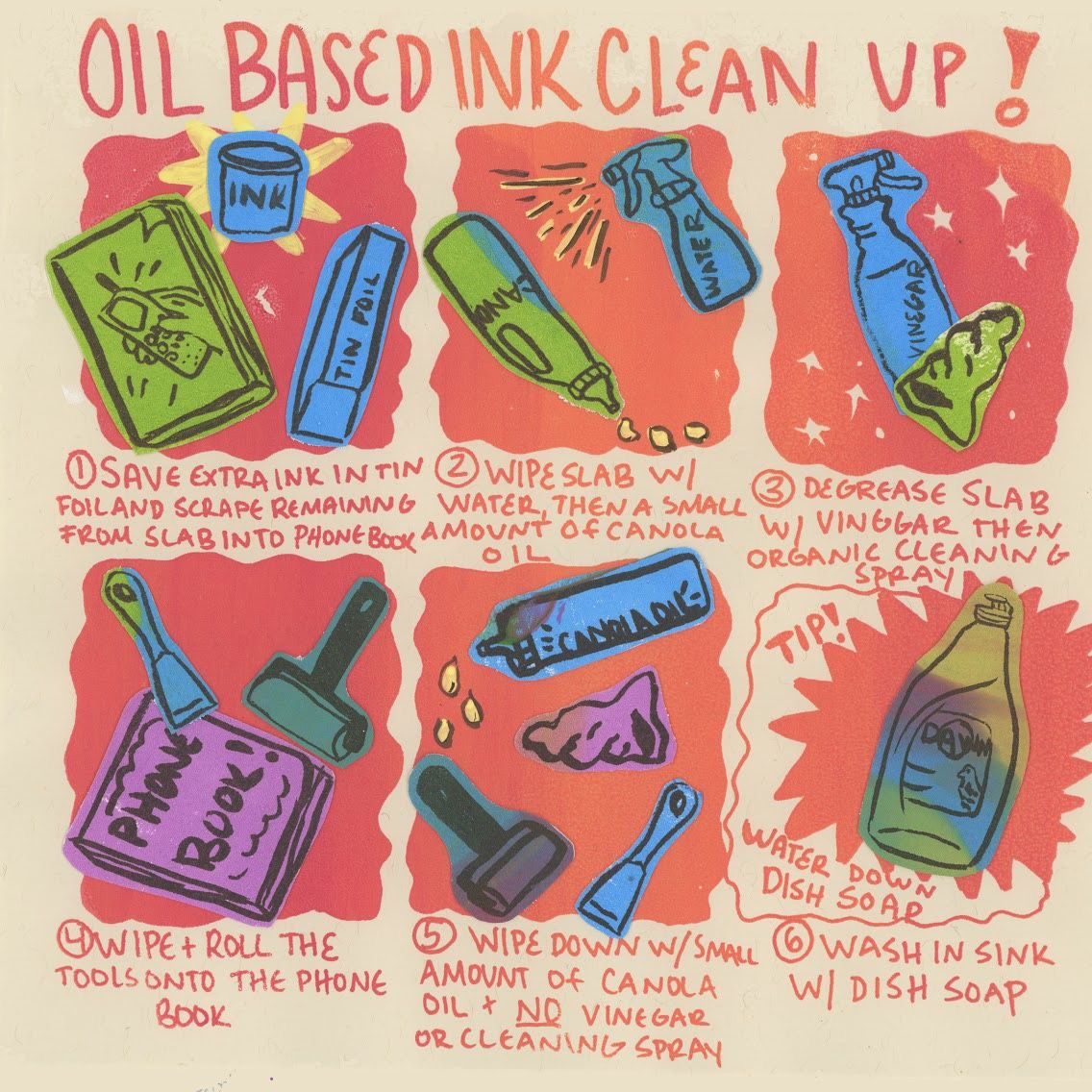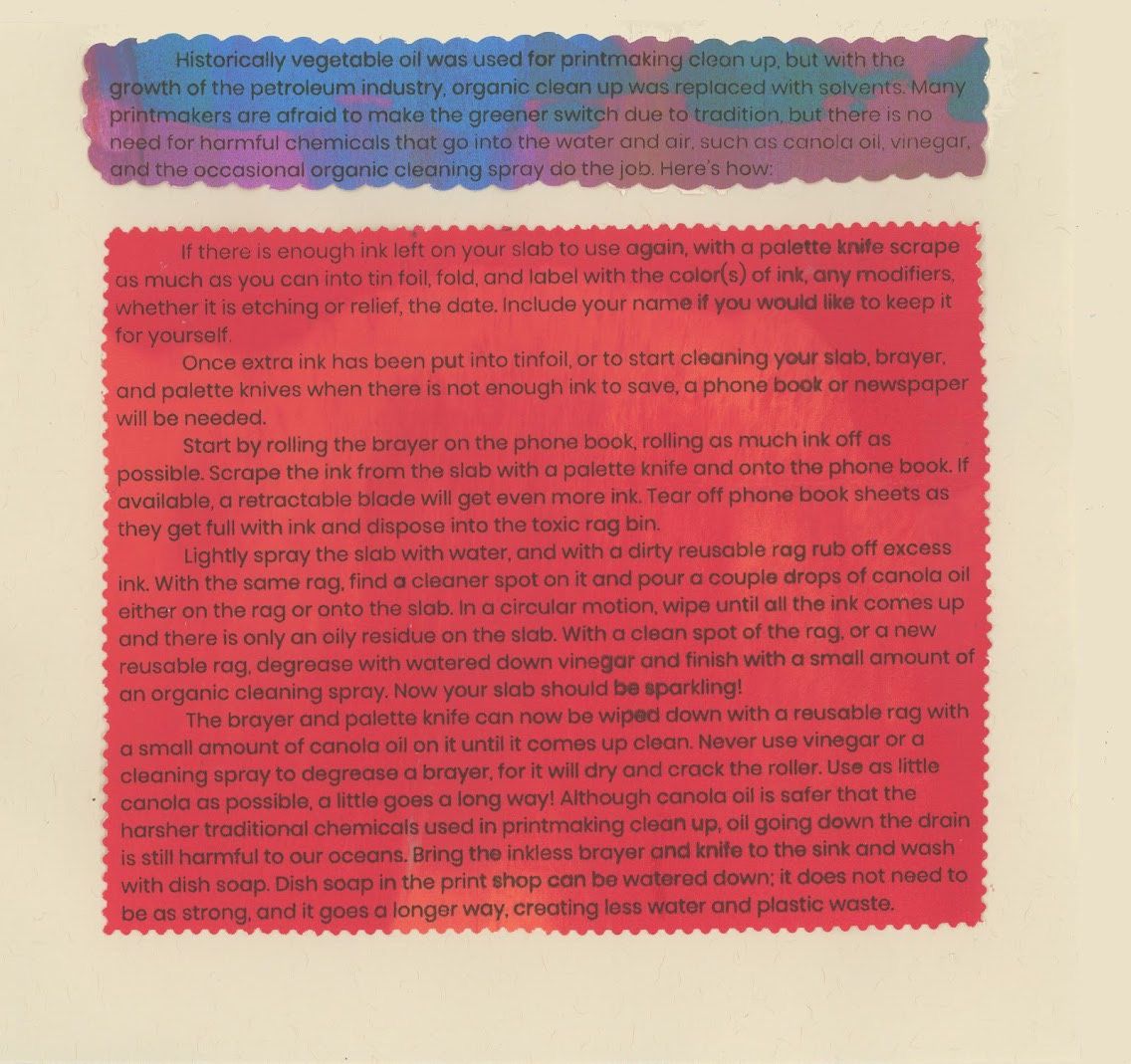 Description
Silkscreen, monotypes, and collage
2019

Green Shop is a mini, introductory guide to making a printmaking studio greener, and also how to sustainably function in a green print shop to the fullest potential. Green Shop is a water-based silkscreen and collage hand bound book, made with one of the most environmentally friendly methods, but also it has been scanned to create multiple zines for accessibility to waste-mitigating information. I present these guides and tips in simple and concise ways with illustrated and water-based silkscreen elements. Not every topic, problem, or solution is mentioned in this book because there is endless information to cover and this book is a starting place, meant especially for those creating in print shops, rather than those who run shops. It is based on research but also oriented greatly towards my experiences and interests within printmaking. Resources should be shared and not profited off of, so I collected information that I research and found helpful to share.
Zines and zine culture from its origin have been centered around the sharing and accessibility of information, often in order to make a difference in social movements. This being said, the zine format applies well to my subject matter an intentions. The use of simple language and graphics and being straight to the point makes the information readily available. The original book as well as the distributable copies are flutter bound in order to allow the book to lay flat. In addition to helping save resources and money, these tips allow for printmakers to have a smaller negative impact on the earth, especially the climate. These often simple changes help prevent both air and water pollution.
To make not only this zine but the work of many others accessible, I built and installed a zine shelf in the printmaking electives room. A copy of Green Shop will be kept here and the shelf is open for anyone to display their zines for all to read. Zines can be used not just for enjoyment but also as an effective way to spread information and knowledge. I worked with Print Department faculty in order to assure that this shelf would be a permanent installation that is open to future alterations to allow it to grow over time.

Other Projects by Arikah Lynne