Family Trade Secret Co.
Connect me with Meghan Lambert
X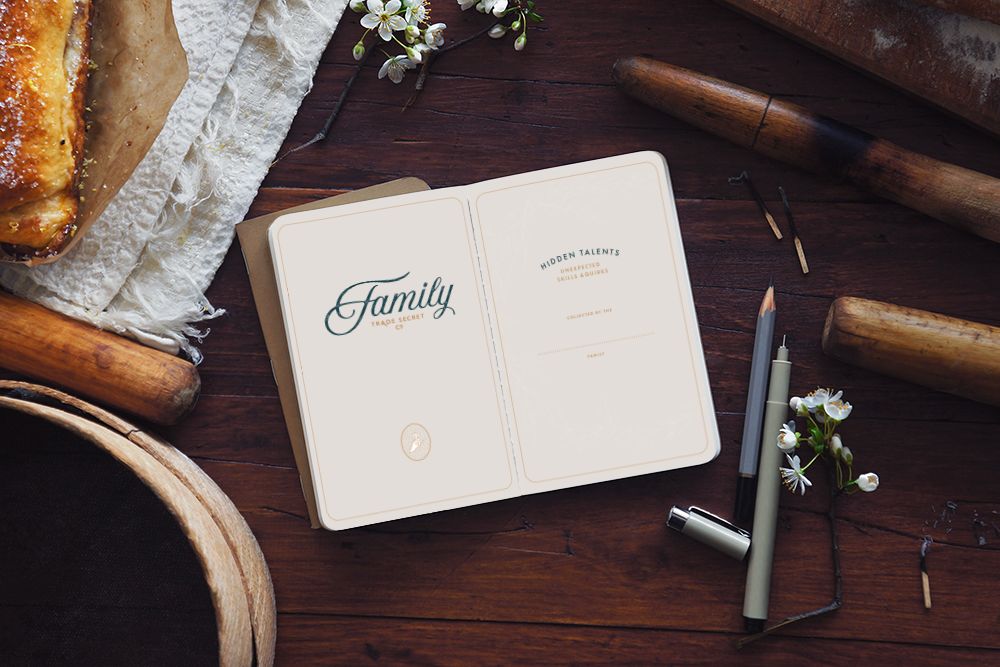 Description
Family Trade Secret Co. is a conceptual design endeavor created around a business that sells heirloom kits for preserving family lore. With topics ranging from discovering hidden talents, to collecting treasured recipes, the approach is both playful and loving and meant to be an activity that is shared around the dinner table. The branding pulls from vintage tins, labels and seal effectively setting a nostalgic tone with classic sensibilities.
Other Projects by Meghan Lambert
https://portfolio.meca.edu/
https://portfolio.meca.edu/