The Black Canyon
Connect me with Emma Lucille McCabe
X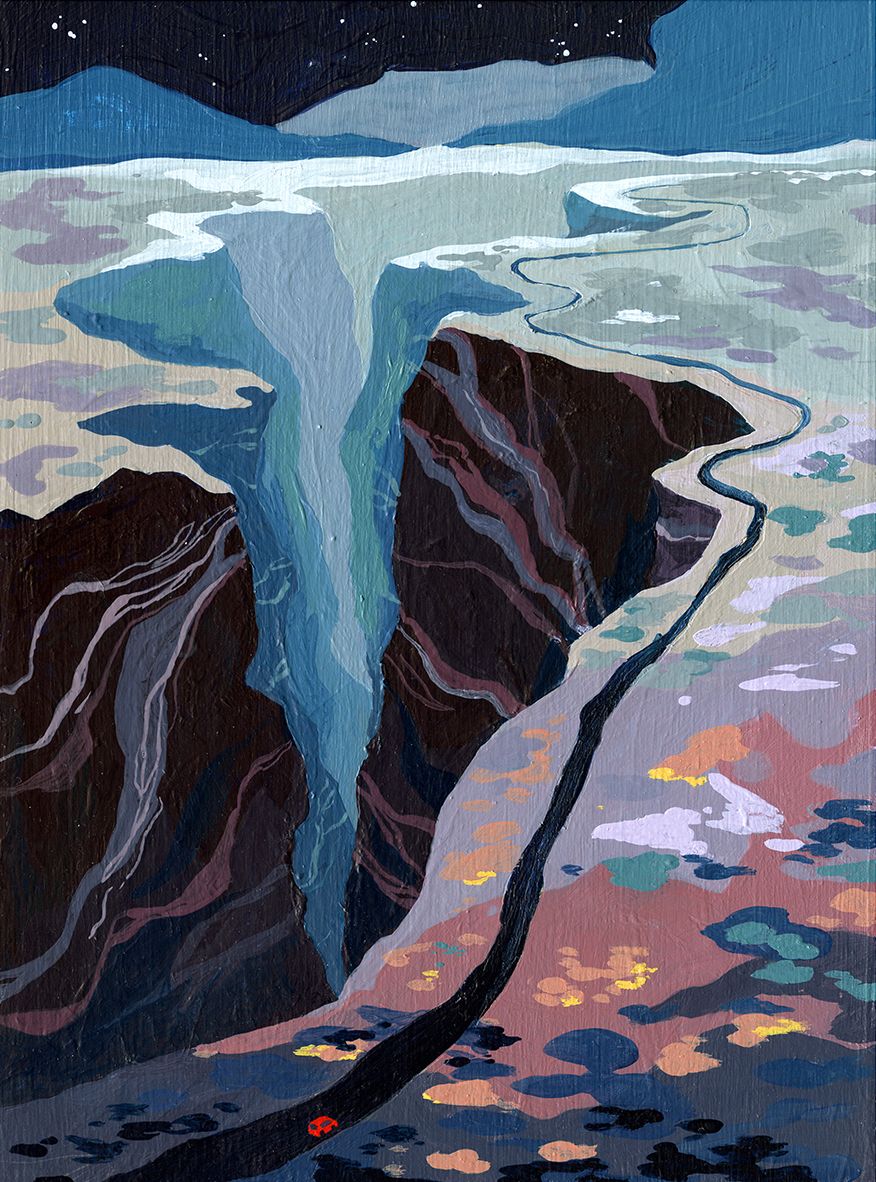 Description
The Black Canyon of the Gunnison National Park in Western Colorado is the deepest and most narrow canyon in the world. It receives only thirty-three minutes of sunlight per day at the base of the canyon.

Emma took a six month road trip through America's National Parks in 2017. On this trip, she kept many sketch books from which she still references to create original illustrations.

Visit emmalucilleart.com to view her full portfolio.
Other Projects by Emma Lucille McCabe
https://portfolio.meca.edu/
https://portfolio.meca.edu/