A Sea-Change
Connect me with Sadie Lappin
X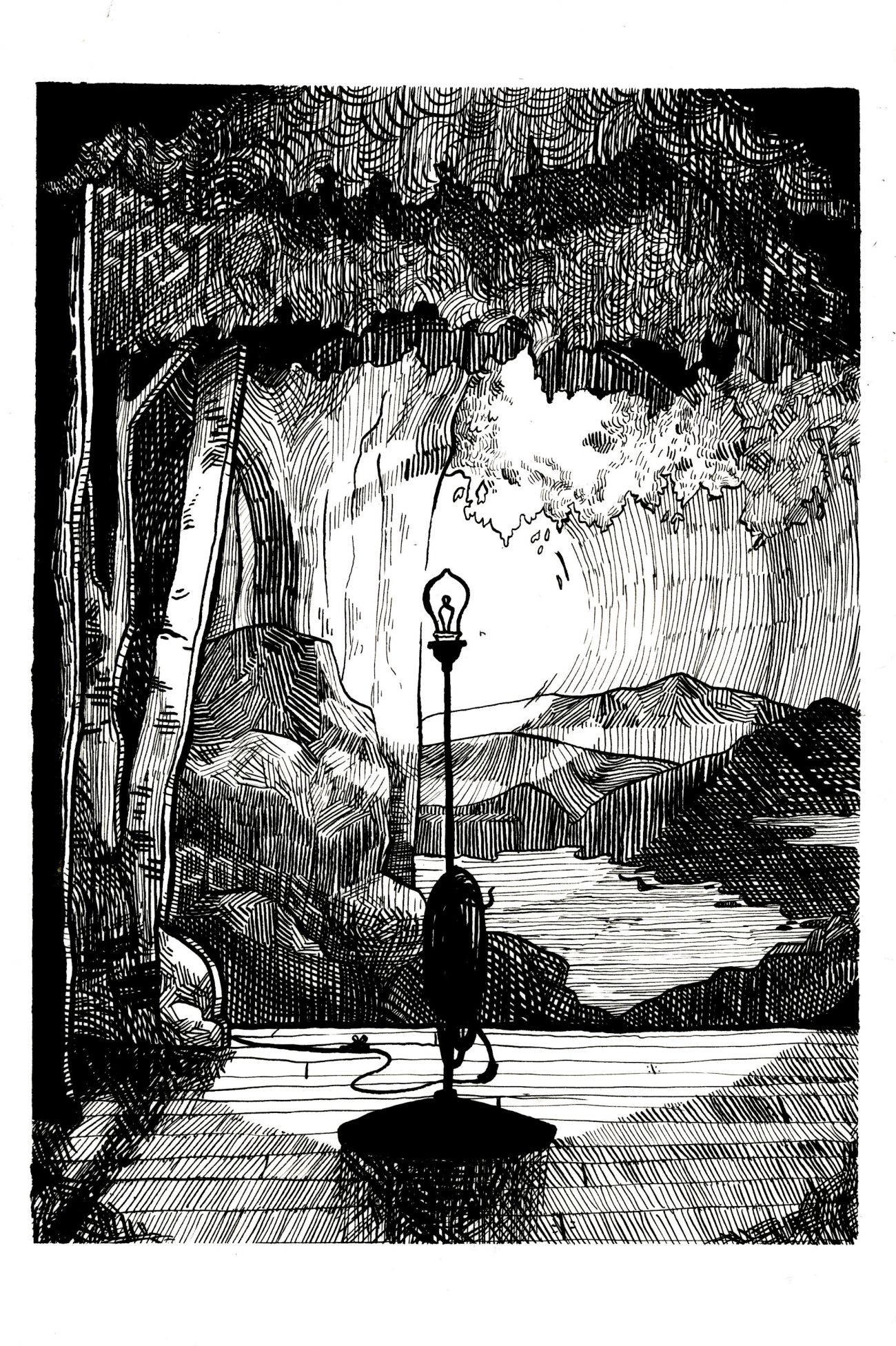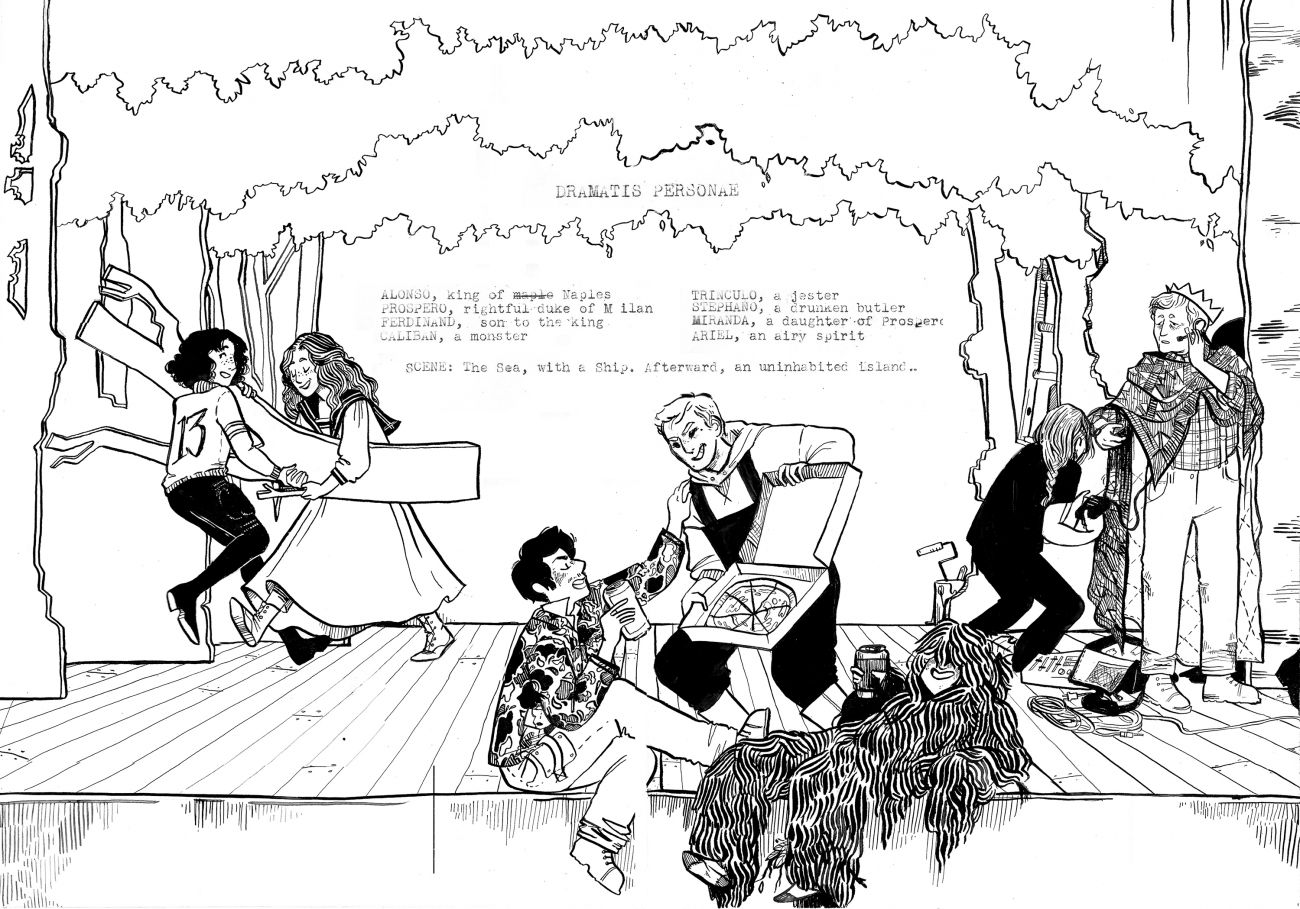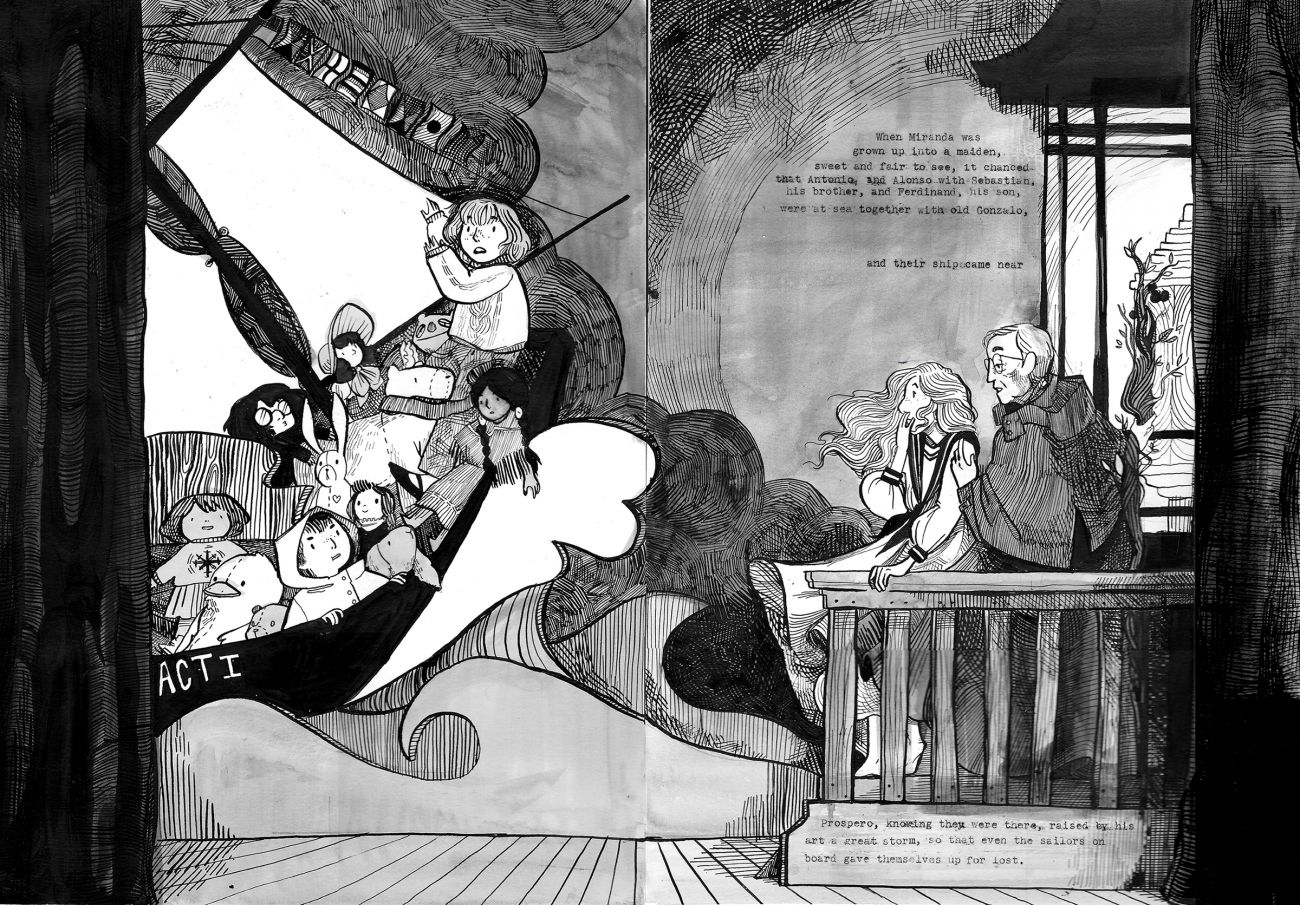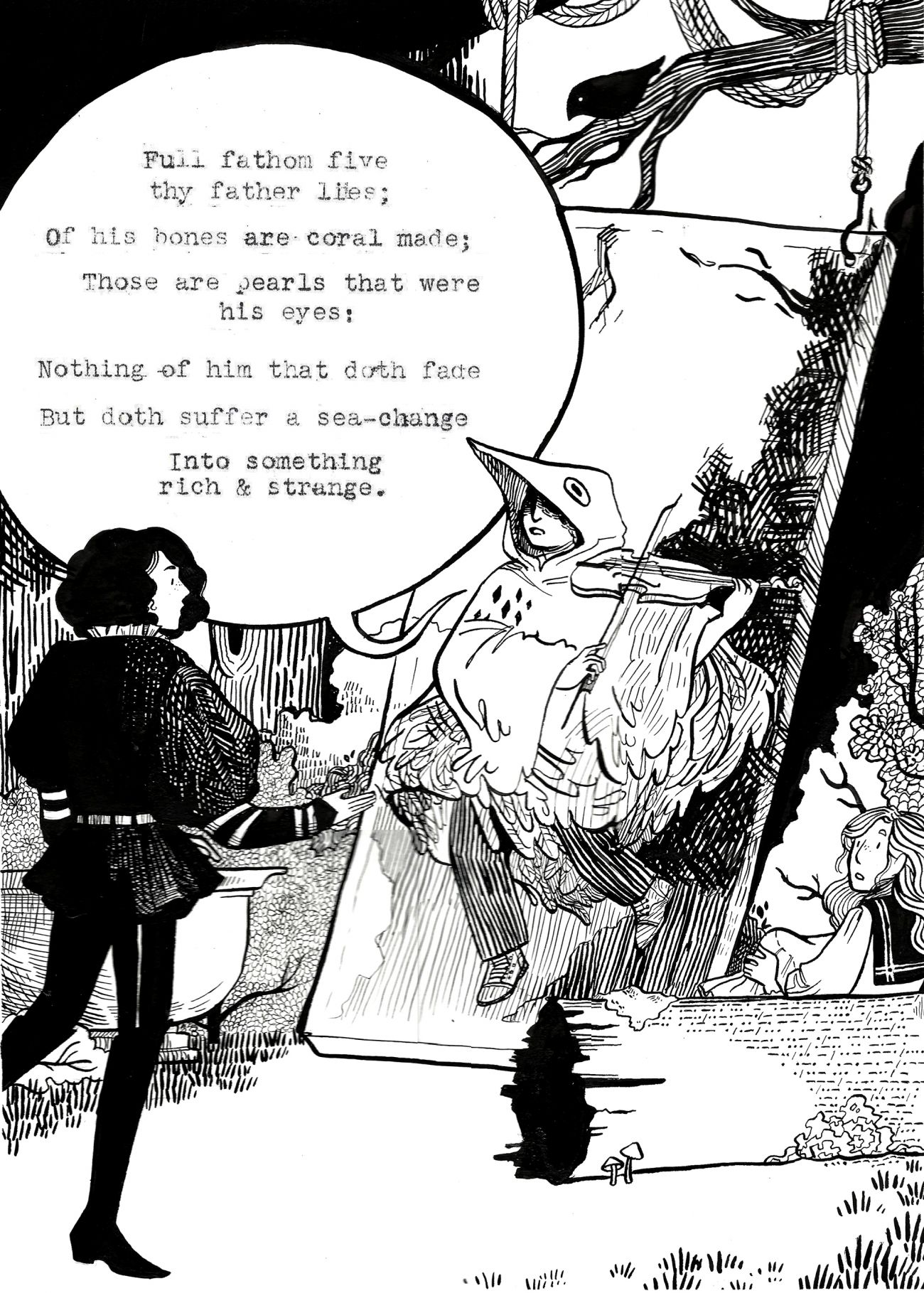 Description
"Nothing of him that doth fade/but doth suffer a sea-change into something rich and strange." -- Ariel's song from "The Tempest", Act I scene ii

My thesis is a series of illustrations for William Shakespeare's "The Tempest", using text from both the play and E. Nesbit's "The Children's Shakespeare" (1900). The illustrations embrace the meta-theatrical aspects of the play, as well as its themes around leaving, returning to, and creating a home. The troupe of players in my illustrations and the stages and sets around them are all drawn from my hometown of Plainfield, New Hampshire, the village of Meriden within it, and its historical connection to the neighboring Cornish Arts Colony. Plainfield has a rich history of theater, including a hand-painted stage set in the town hall created by Maxfield Parrish. This appreciation for theater transcends time, and my use of both local historical figures as well as the people I grew up knowing as models for the players is a nod to this.

The subject was initially chosen as a way of saying goodbye, and dealing with my sense of placelessness as I prepared to graduate with no intention of ever living in Meriden again. These illustrations have undergone several sea-changes as I explored the history of the town, fell down some unexpected rabbit holes, and eventually, due to the COVID-19 pandemic, had to return to my childhood home.