Geologic
Connect me with Emily Koerner
X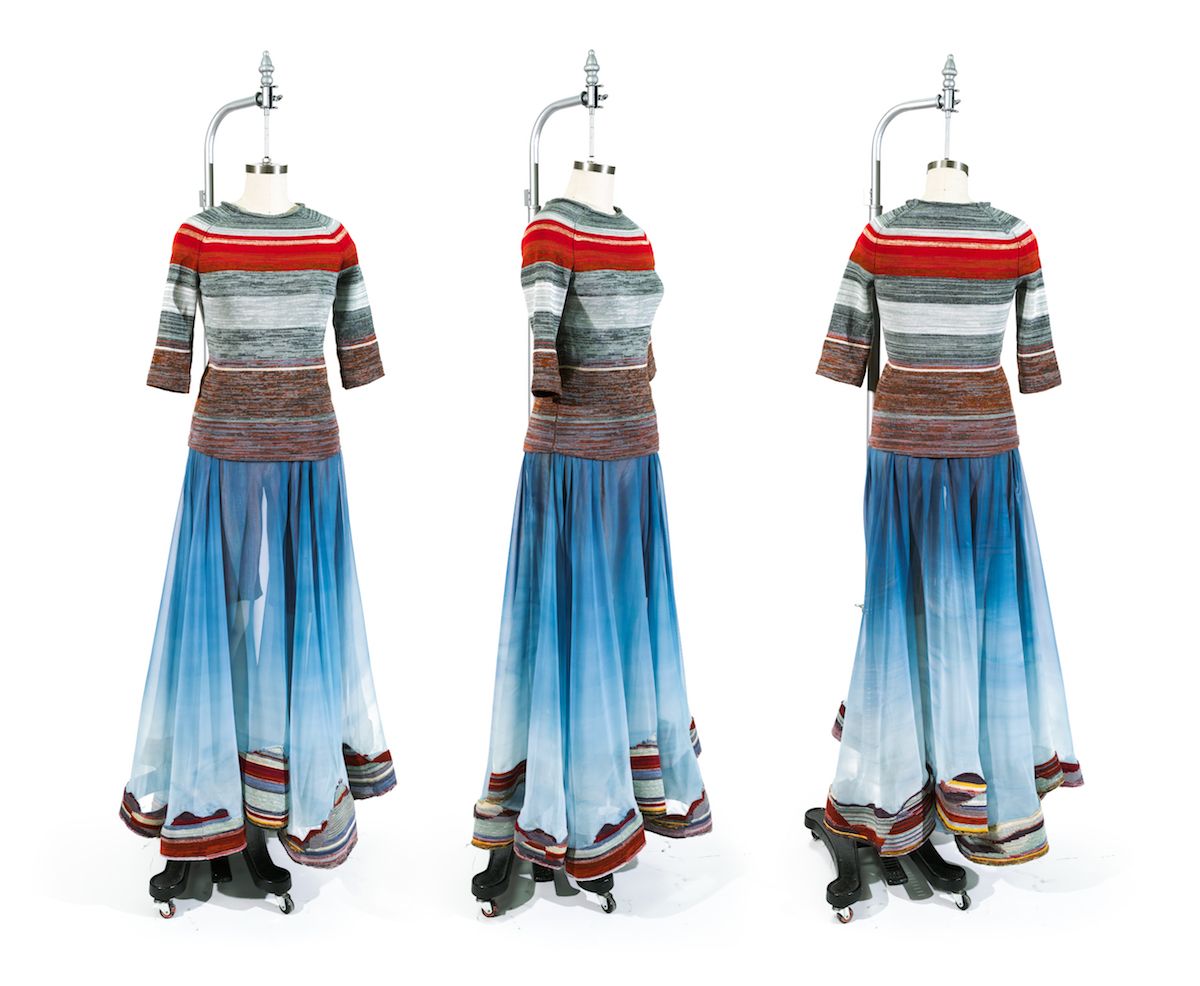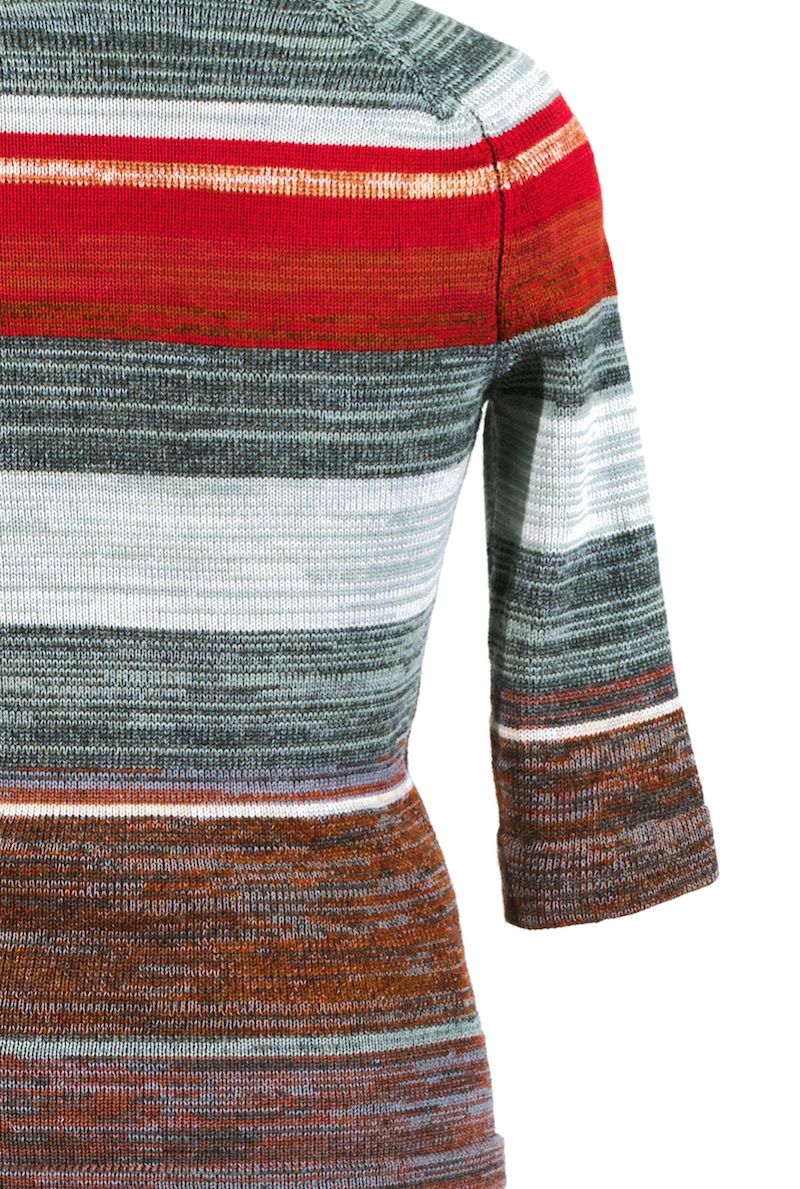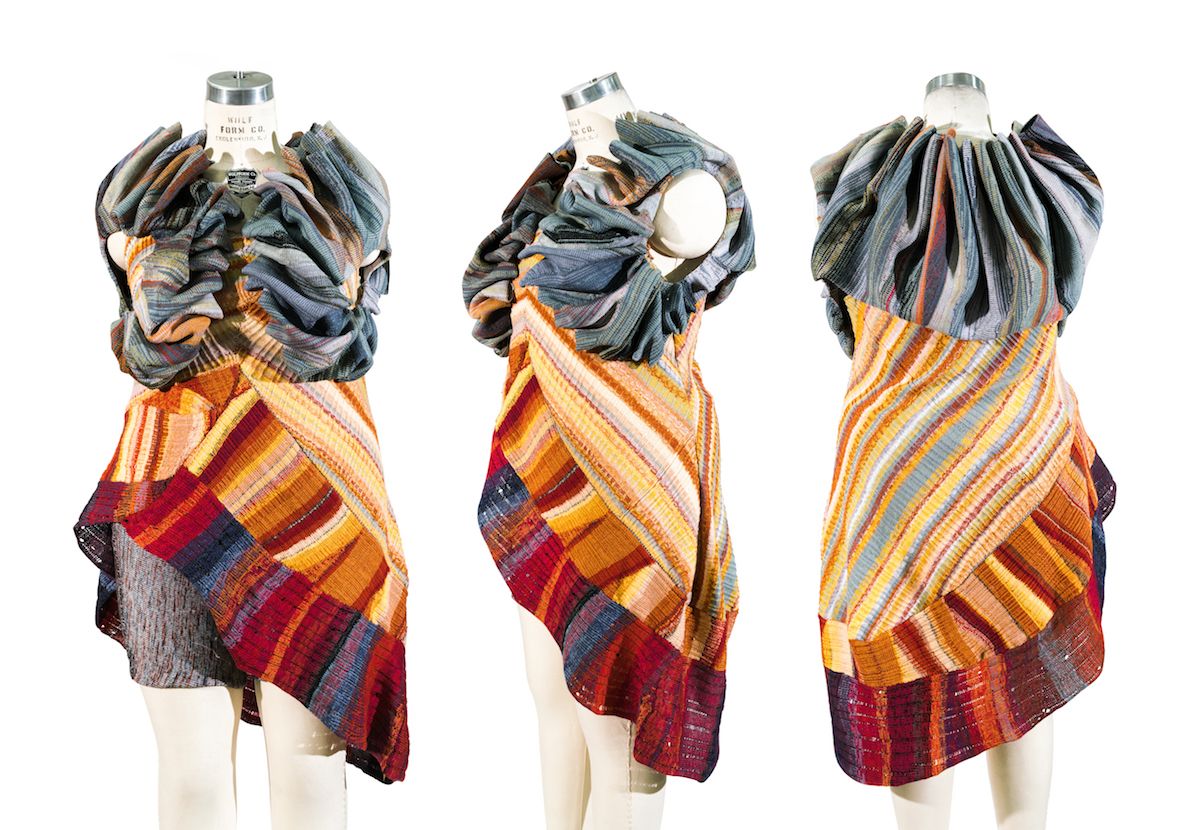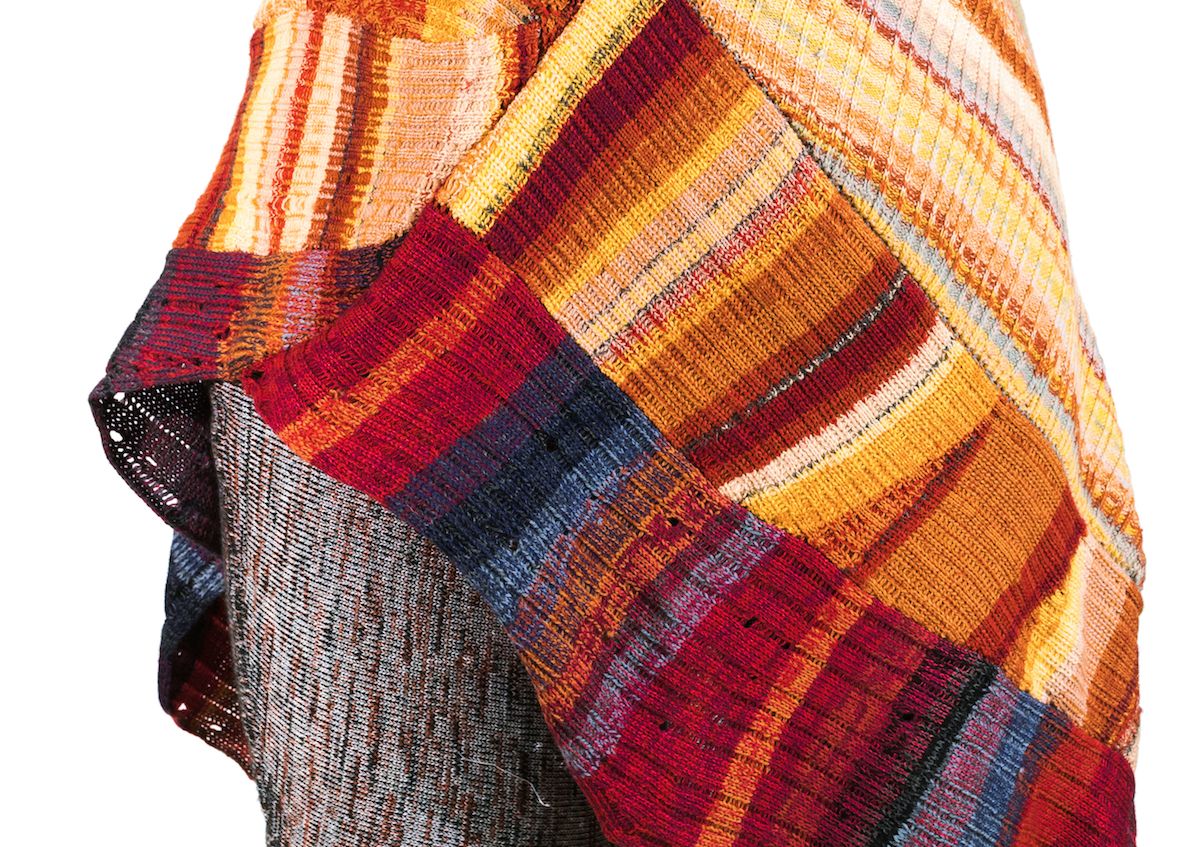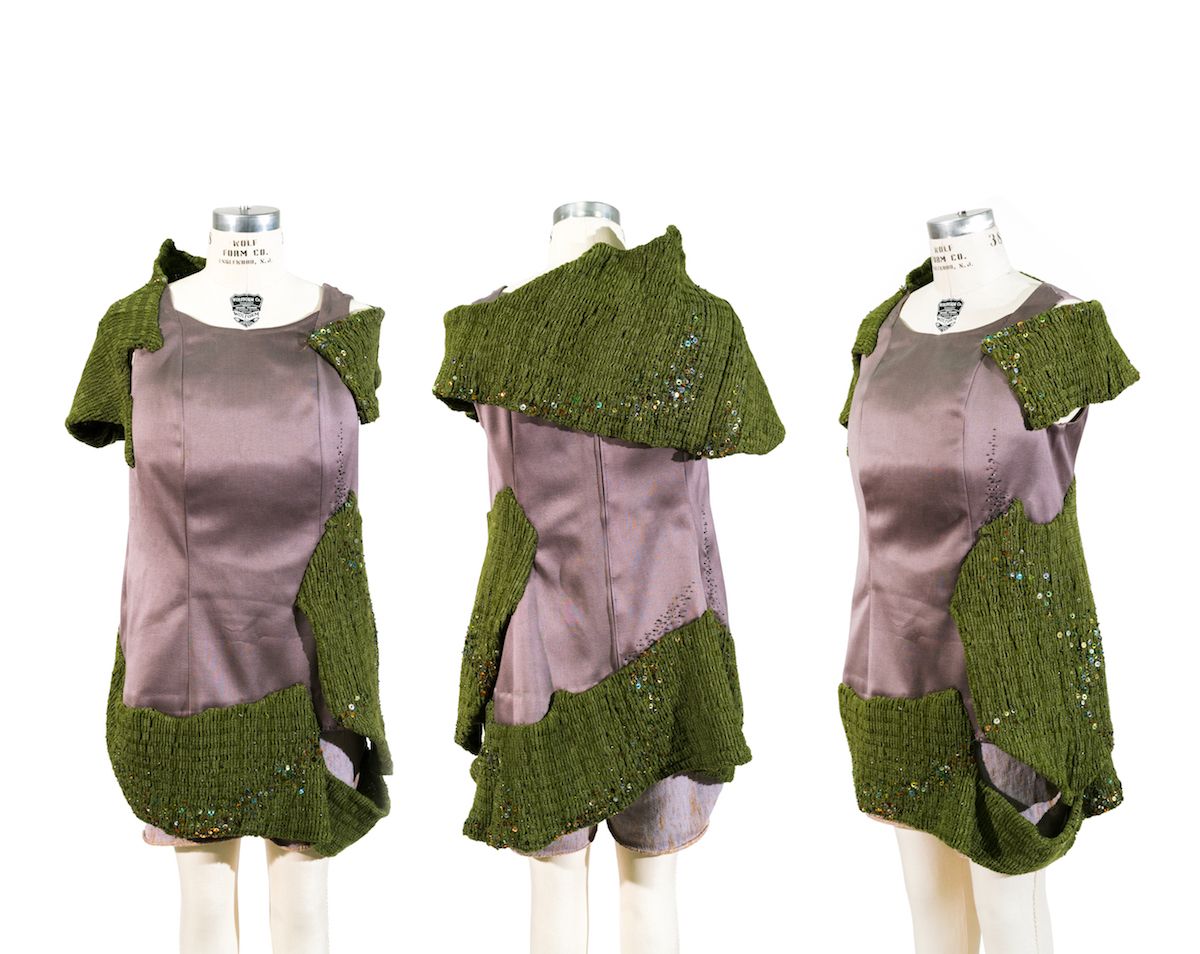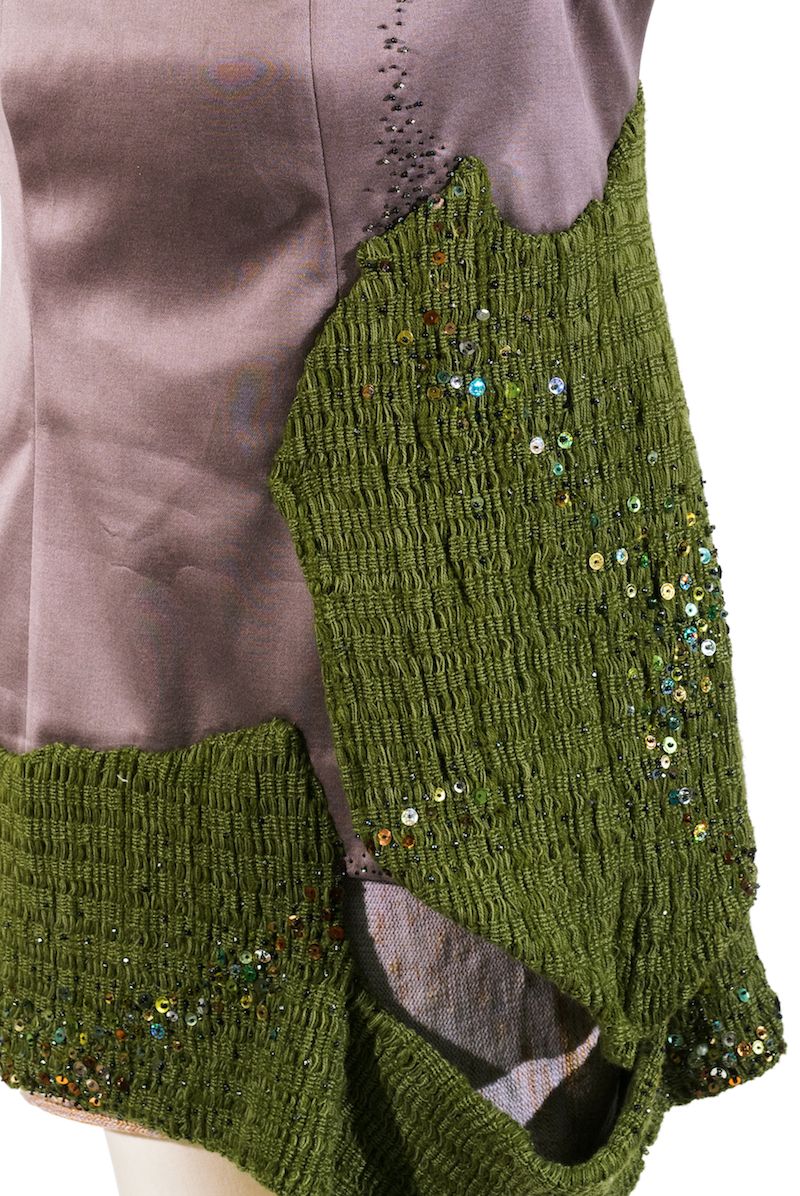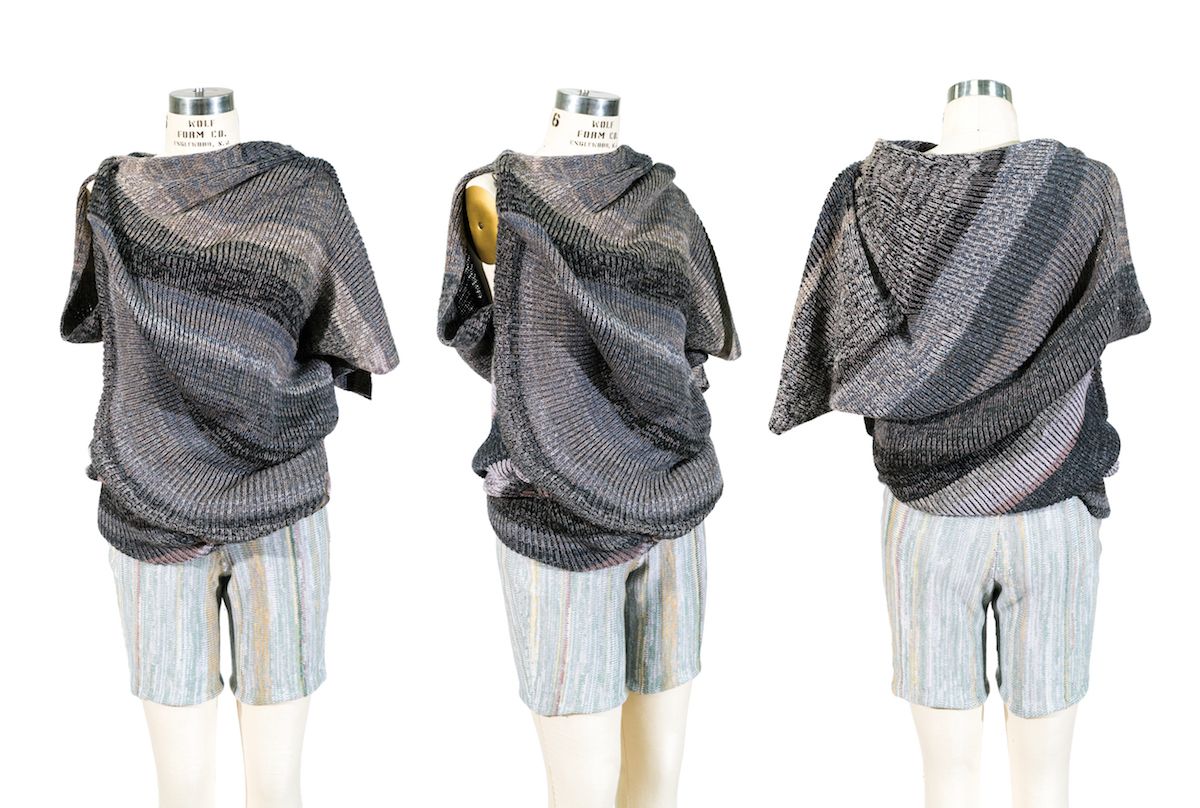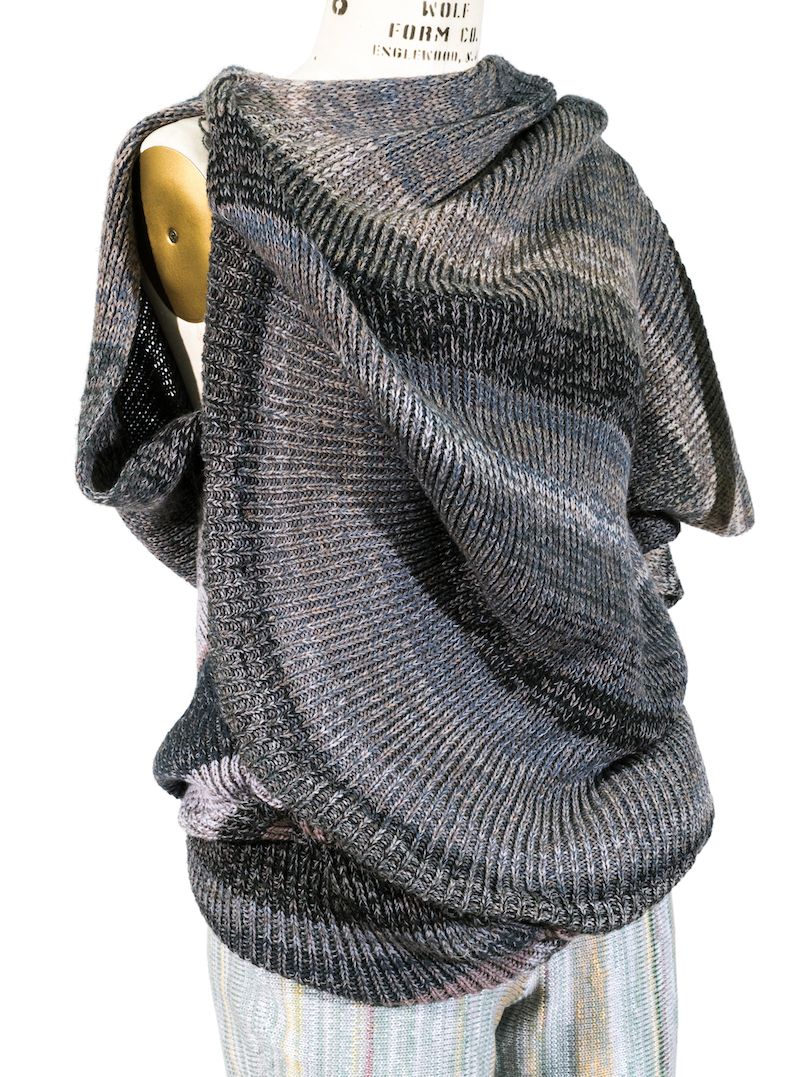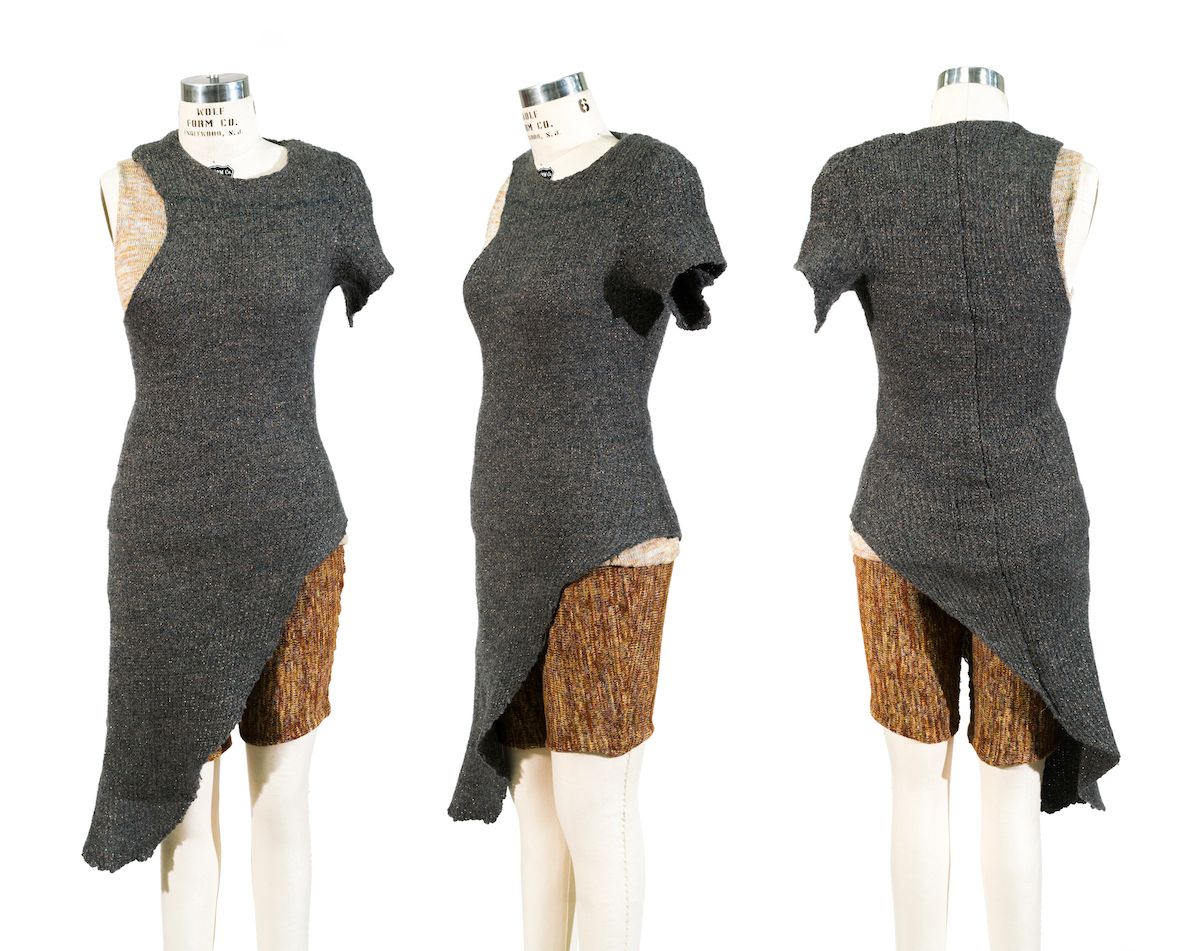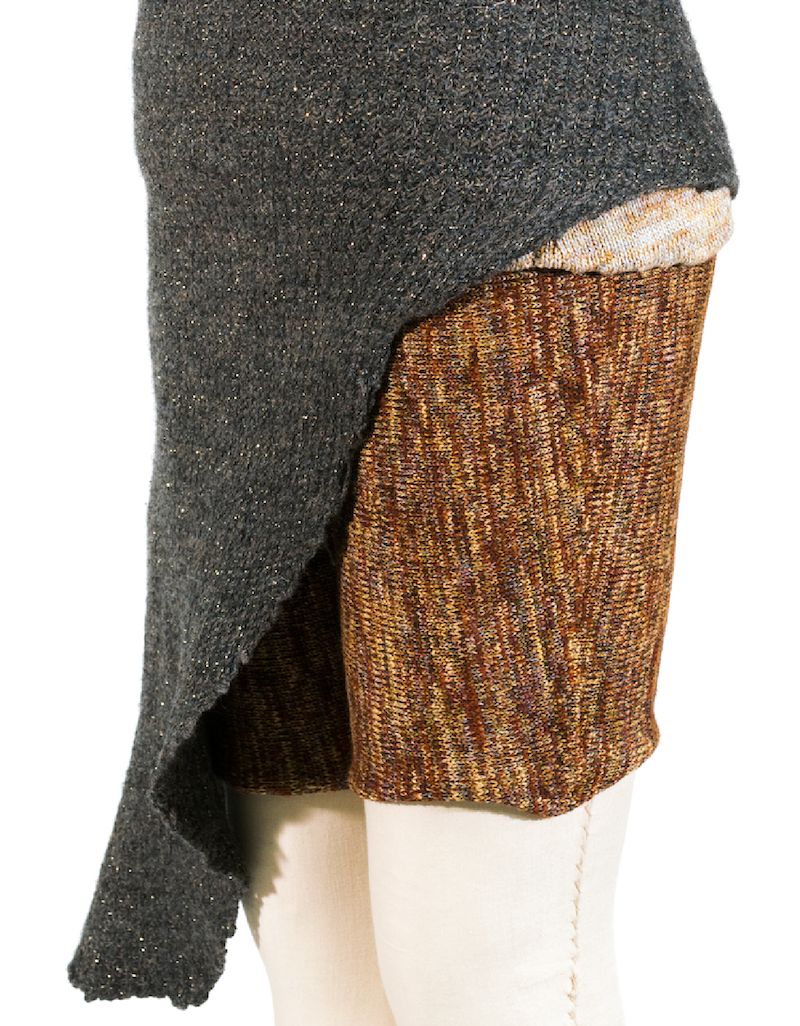 Description
I create my work as a love letter to the universe. I use the medium of textiles and garments to discuss the vastness and complexity of our planet, specifically its geologic history. In my thesis body of work, I explore the processes and origins of specific rocks and formations whose complexities fascinate me.

Schist: When minerals are heated and compressed, they re-crystalize into metamorphic rocks such as schist. Through the processes of knitting and then felting the resulting fabric, I investigate this change in structure and texture.

Erratic: Glacial erratics are large boulders that have been carried long distances by glaciers. I knitted and draped a fabric to capture the complexities of the surface of these boulders.

Xenolith: When magma cools while surrounding pre-existing rock, the pre-existing rock is heated and recrystalized, forming a xenolith. I use knit appliqu� to represent this change into a more crystaline structure.

Erosion: This dress and jacket speak about the process of erosion. The decay of the structure of the knit as the layers descend suggests the structural decay of a rock formation. The colors are indicative of the staining present on eroding iron-rich rocks in a marine environment.

Chinle: In the Painted Desert in Arizona, the Chinle Formation creates a striking landscape of brilliantly colored horizontal bands. The interaction of the stripe and visual texture of the mountains combine with the intense blue of the sky in this garment.