This Side or the Other
Connect me with Haley Macherone
X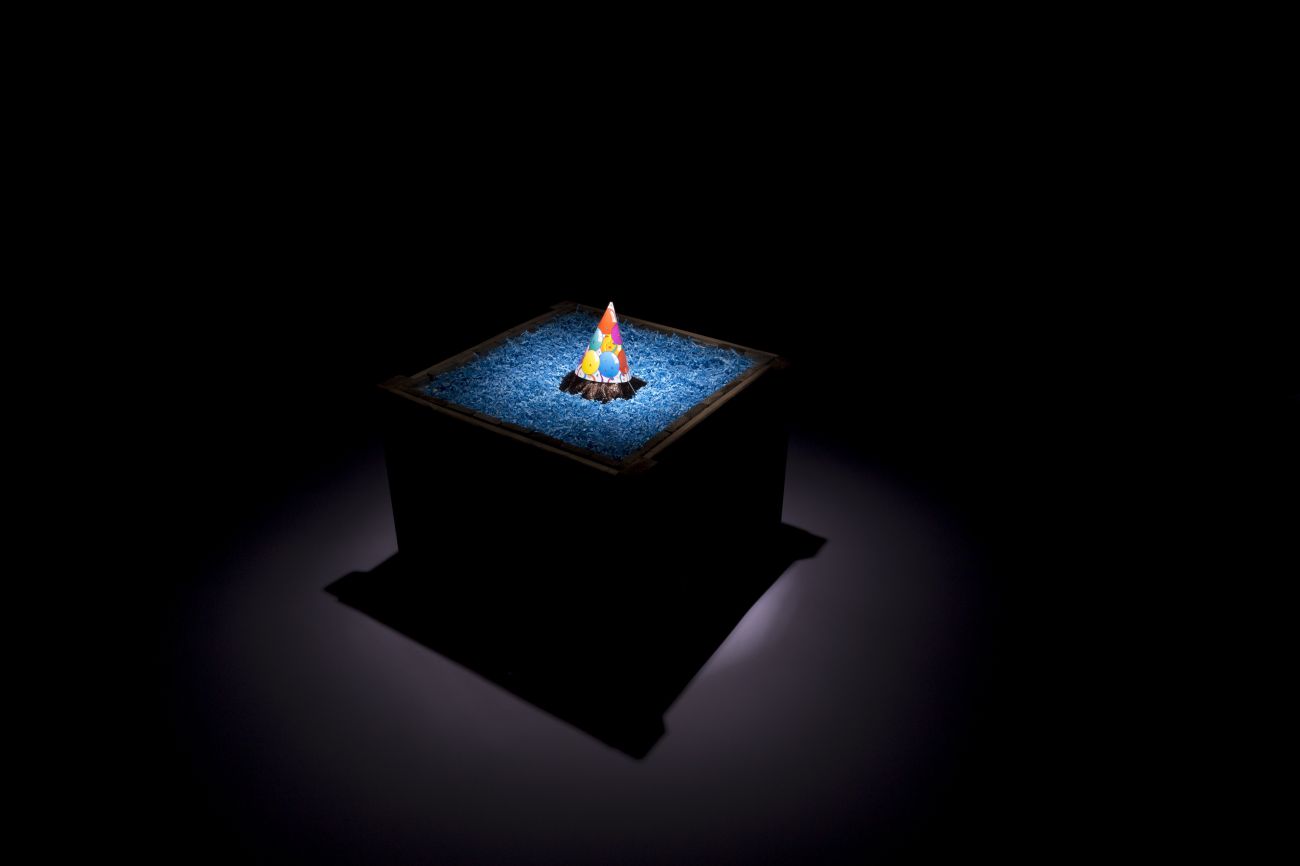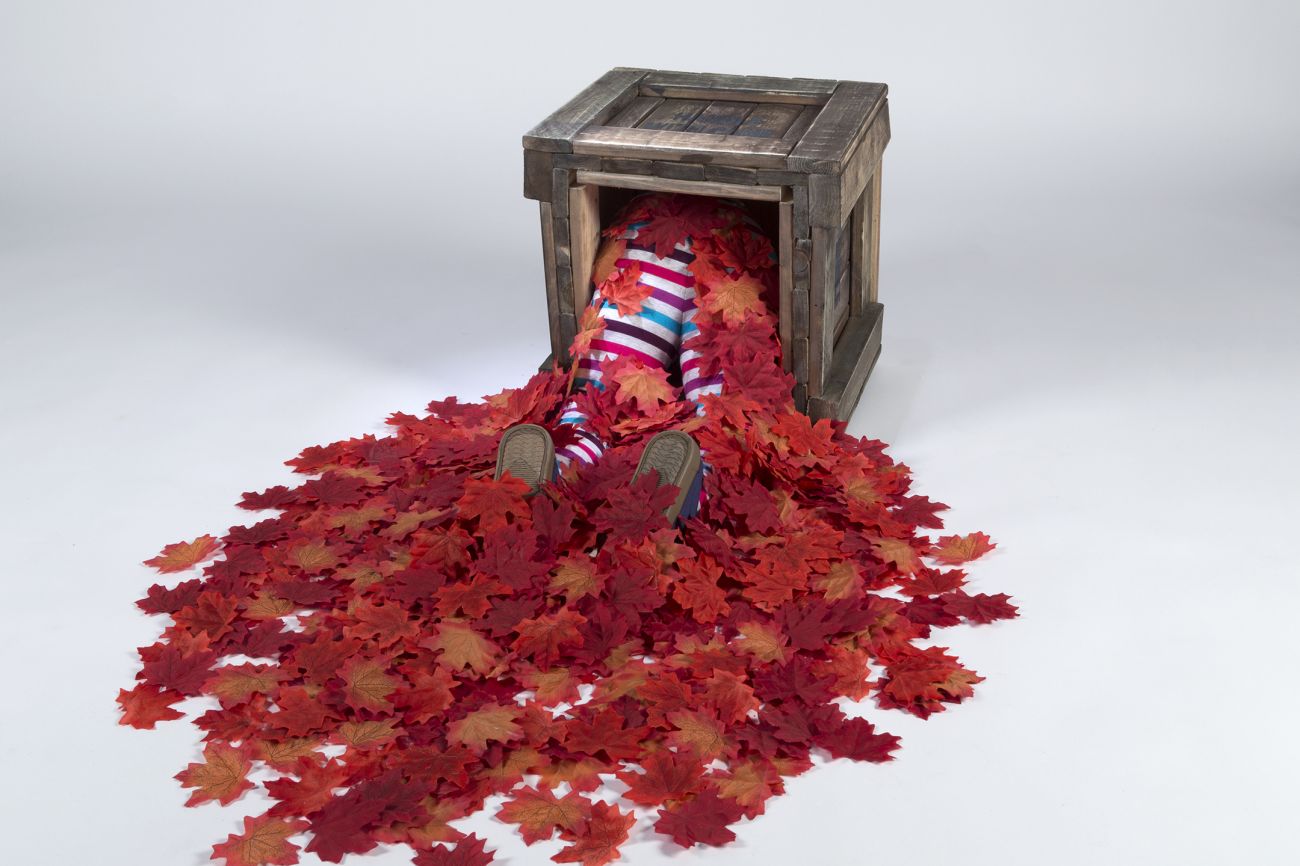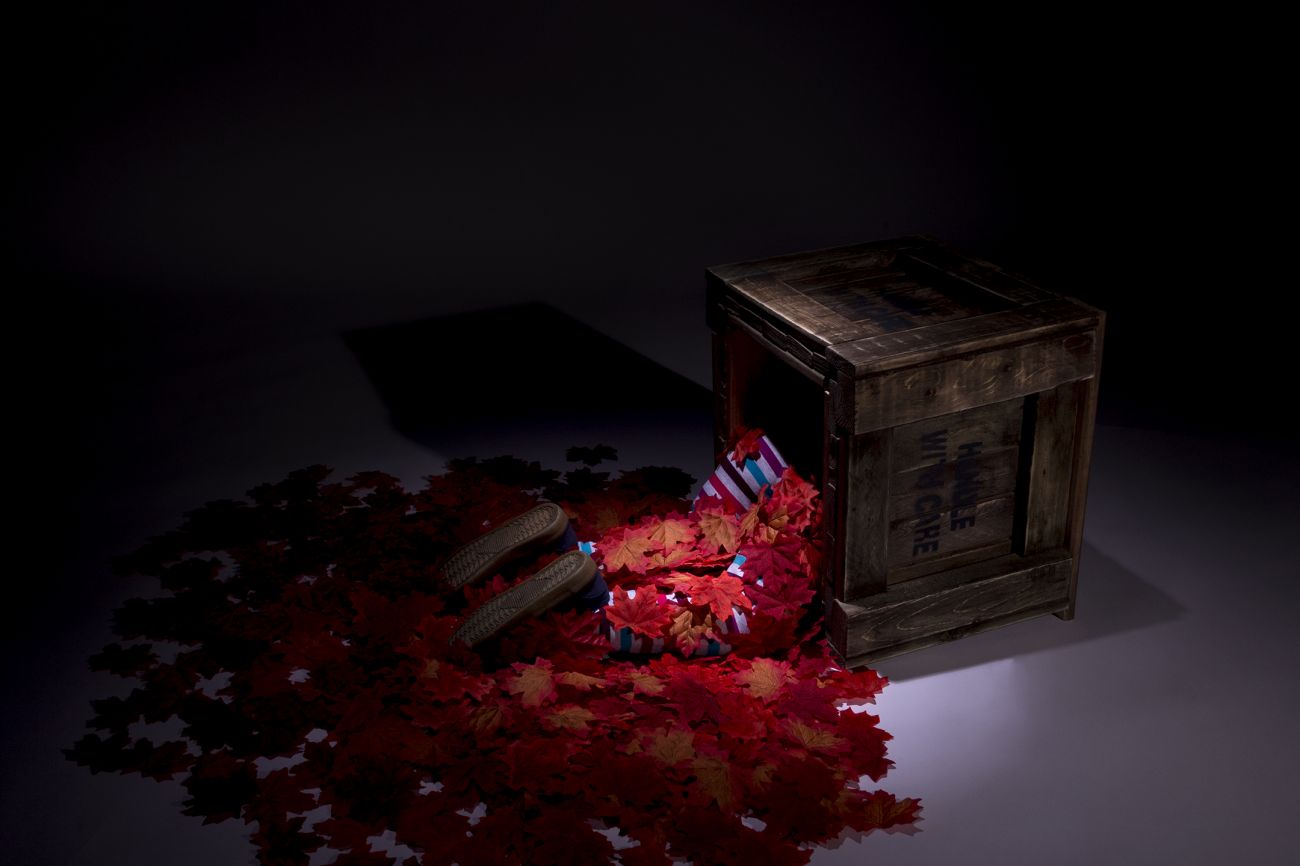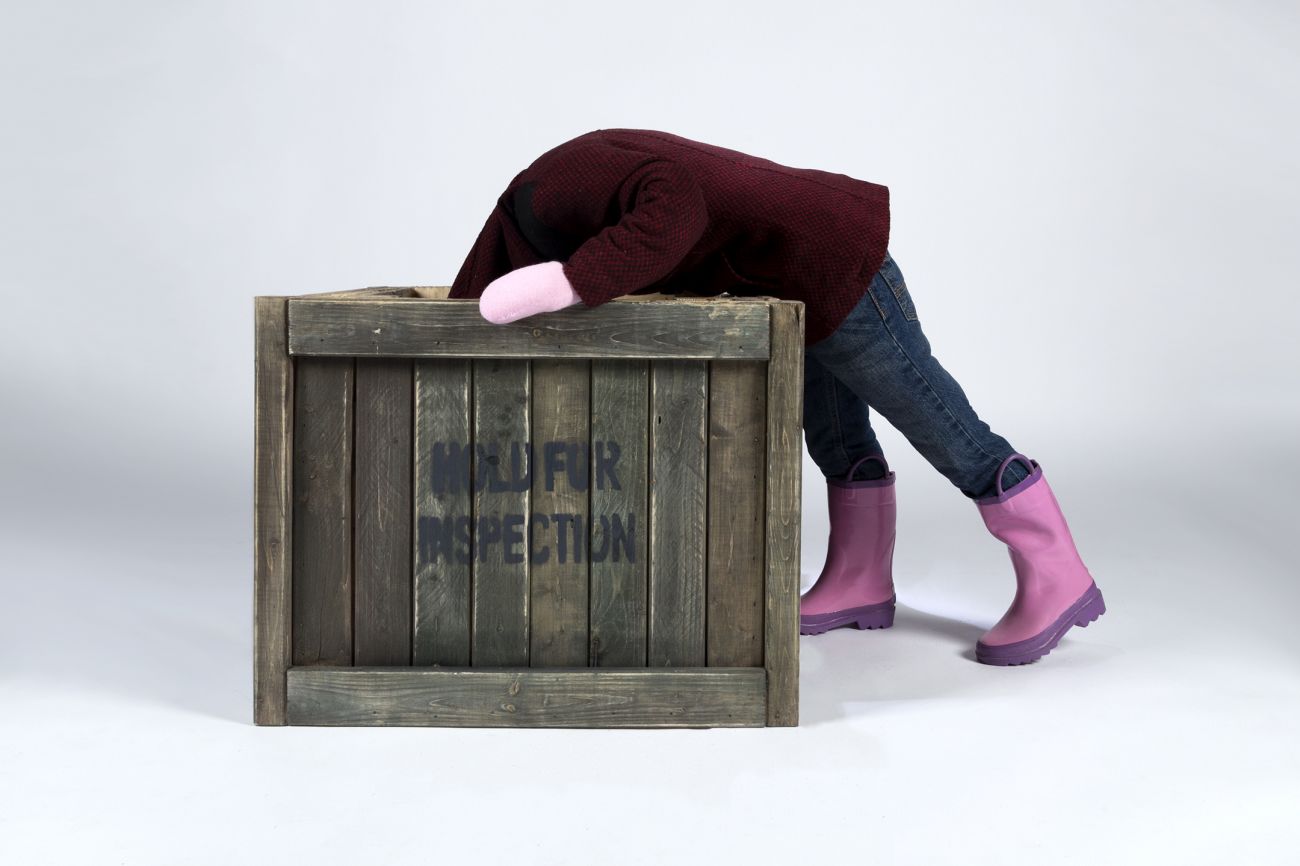 Description
My thesis installation This Side or the Other questions childhood memories while juxtaposing themes of autobiography and anonymity. I combine recreations of these personal memories with fictional elements as a mode of understanding childhood misinterpretations and naivety as well as urgency, apprehension, absurdity, and neglect.

This fervent recollection of memory requires me to investigate and question identity at its origin.
Exploration of materials and presentation aid my work in manifesting these themes. The crates function as the support and conservation of these memories, while the labels challenge expectations of function. I am interested in staging these scenes with the figure while masking their identity so that I can create a specific tone for the work that forces the viewer to question the figures isolation and anonymity.

Childhood experiences of paranoia manifests itself as conflicting combinations of humor and violence within this work. Tension emerges from integrating innocence with potentially dangerous situations, challenging the viewer's experience. These representations of autobiographical memories are also universal, allowing the audience to make connections to their own personal histories.