Friendship II
Connect me with asherah cinnamon
X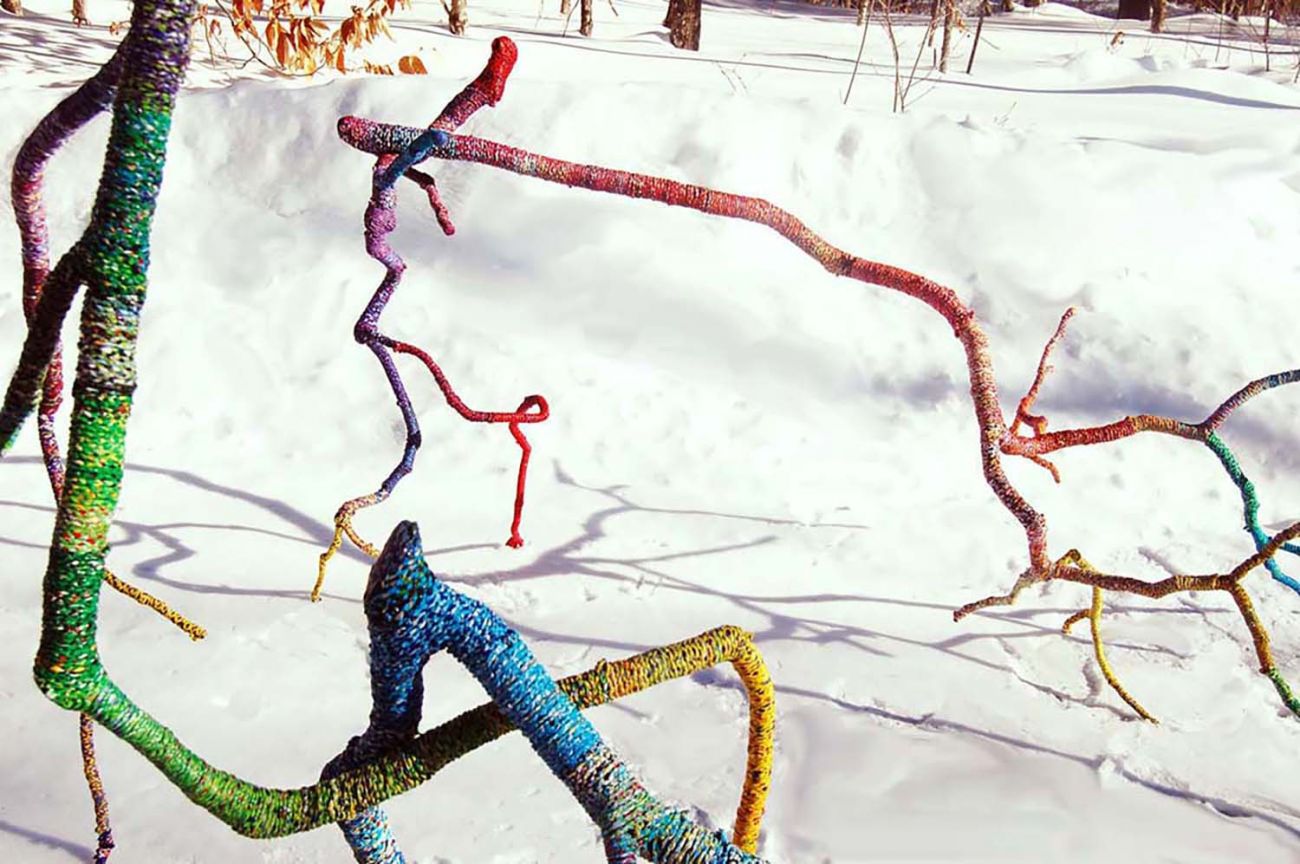 Description
Friendship II : #2 & #6 detail of larger installation.
hardwoods; recycled plastic bags; cut, braided, bound.
8' L x 4' W x 4' H
2010 - 2011

Project began by working with groups of young people to learn recycling and reuse of plastic bags for art making. Many of their plastic bag braids were incorporated along with more than 5,000 feet of braid created by the artist during the six month project duration.
Other Projects by asherah cinnamon
https://portfolio.meca.edu/
https://portfolio.meca.edu/