Net Works
Connect me with Chloe Adams
X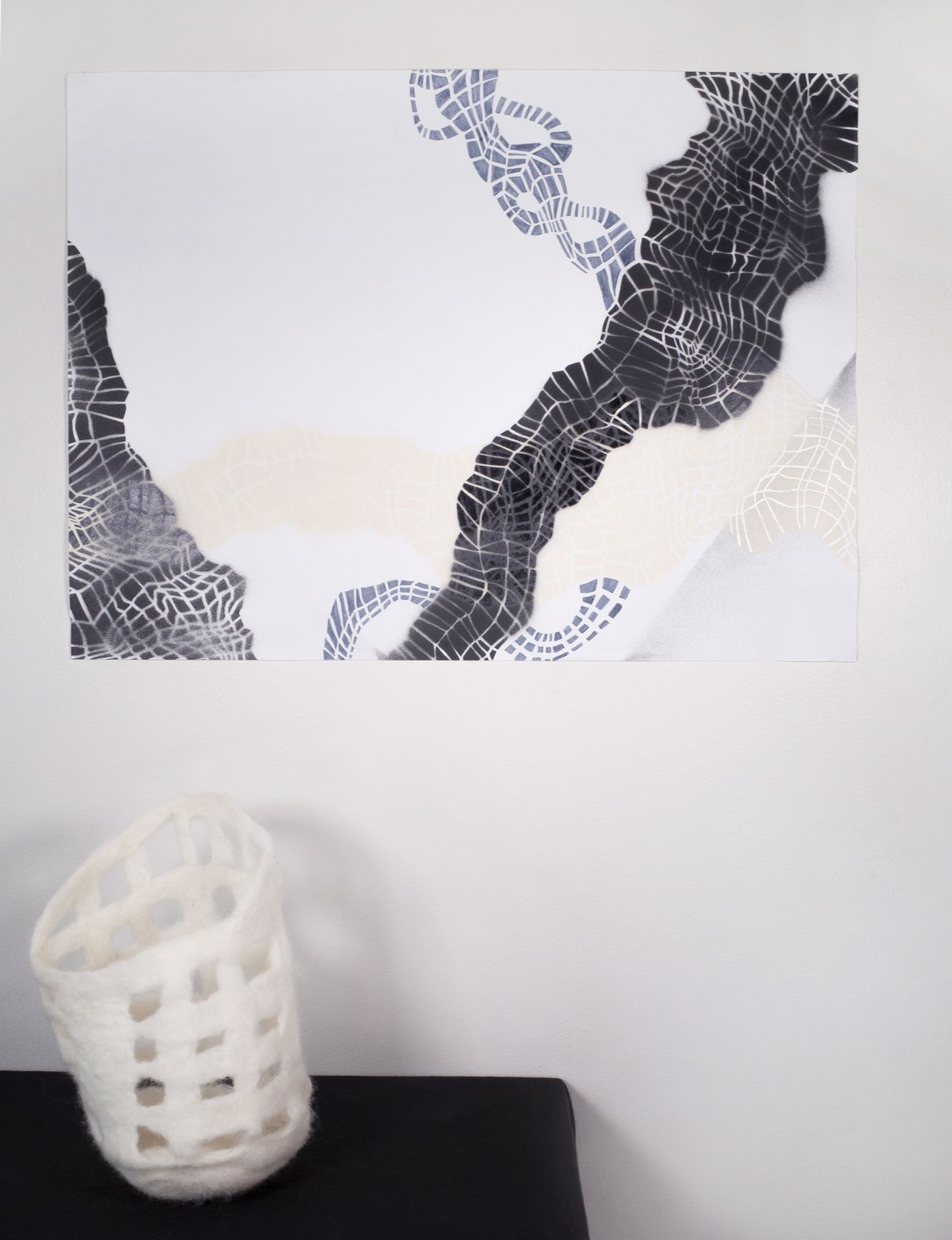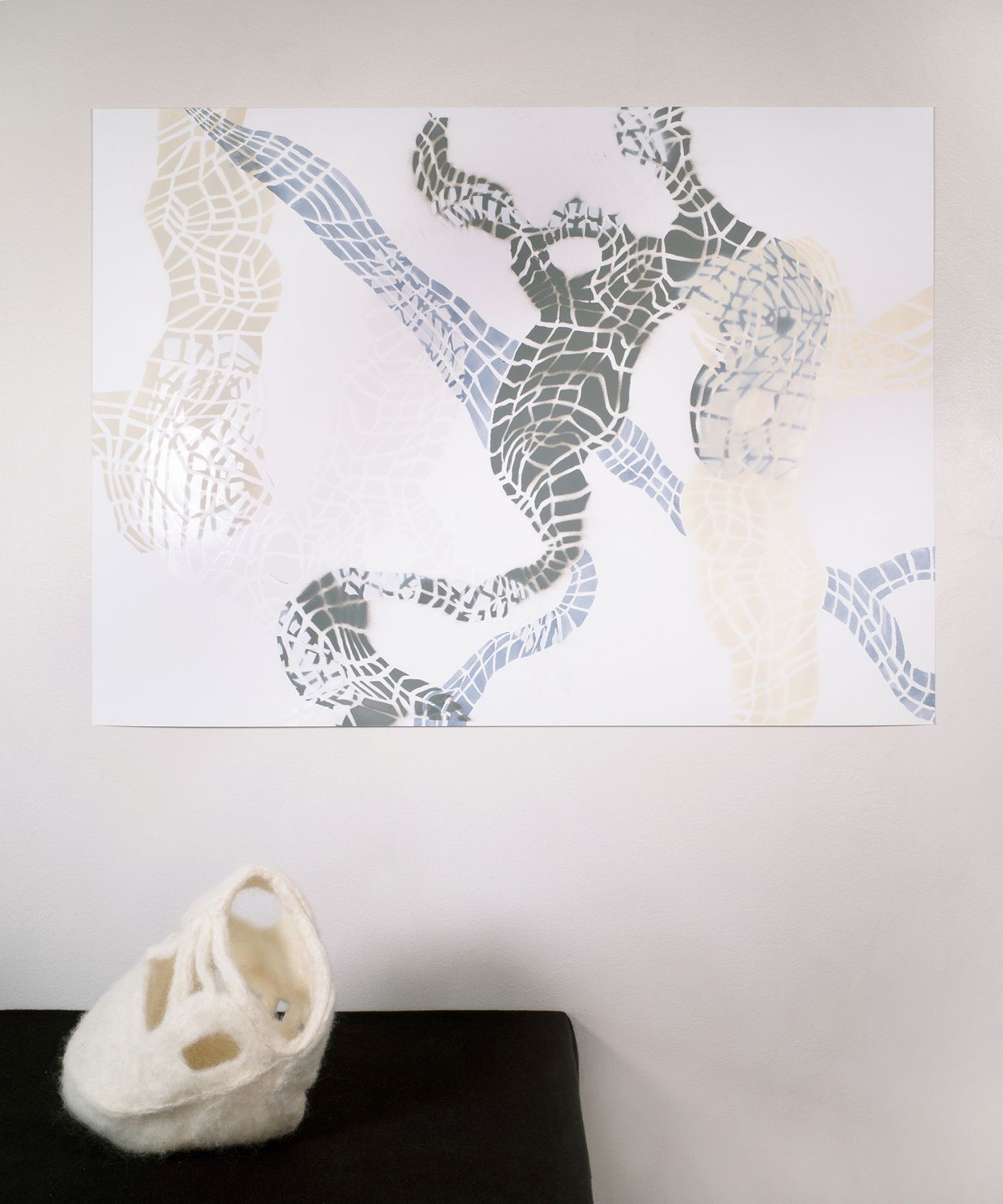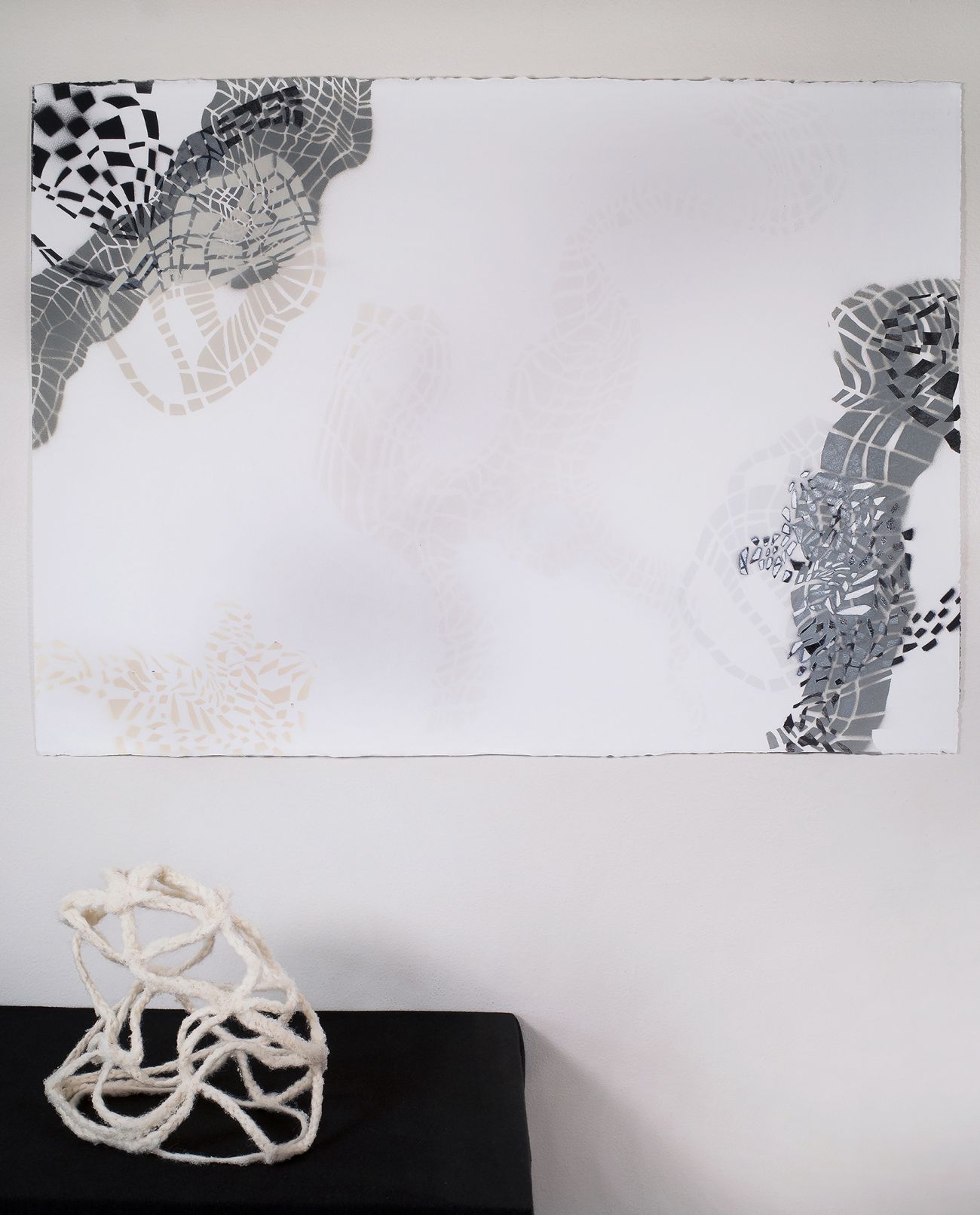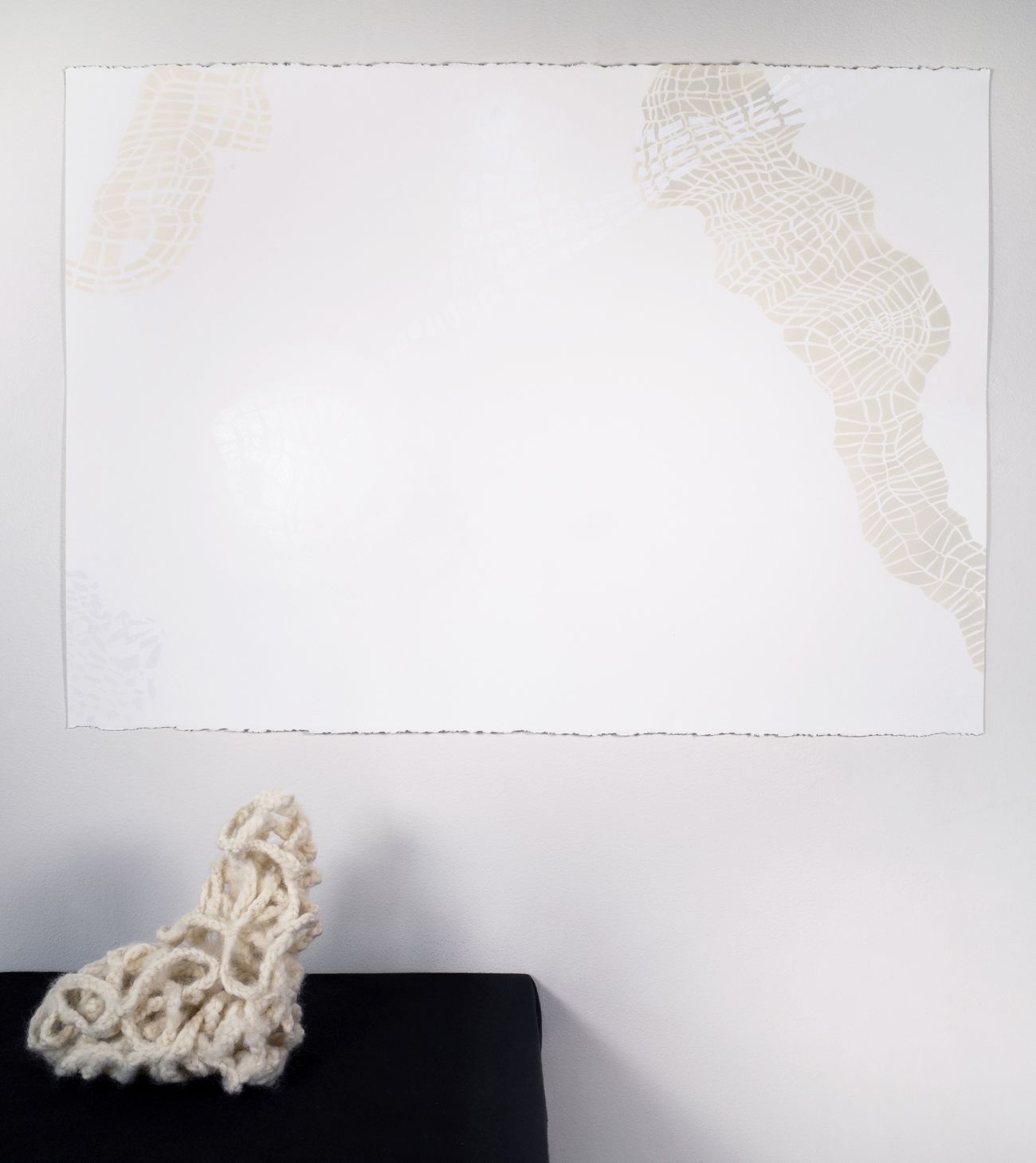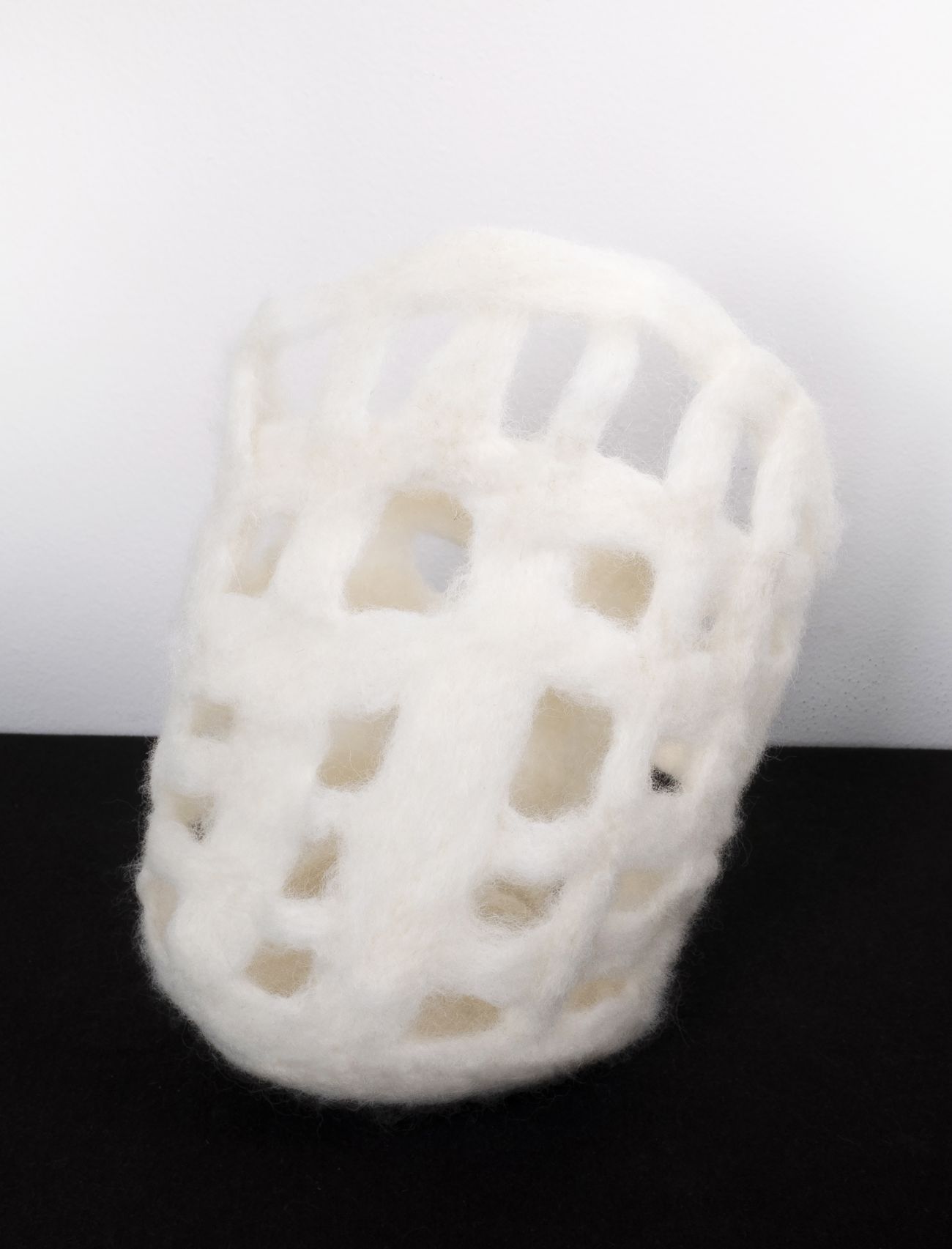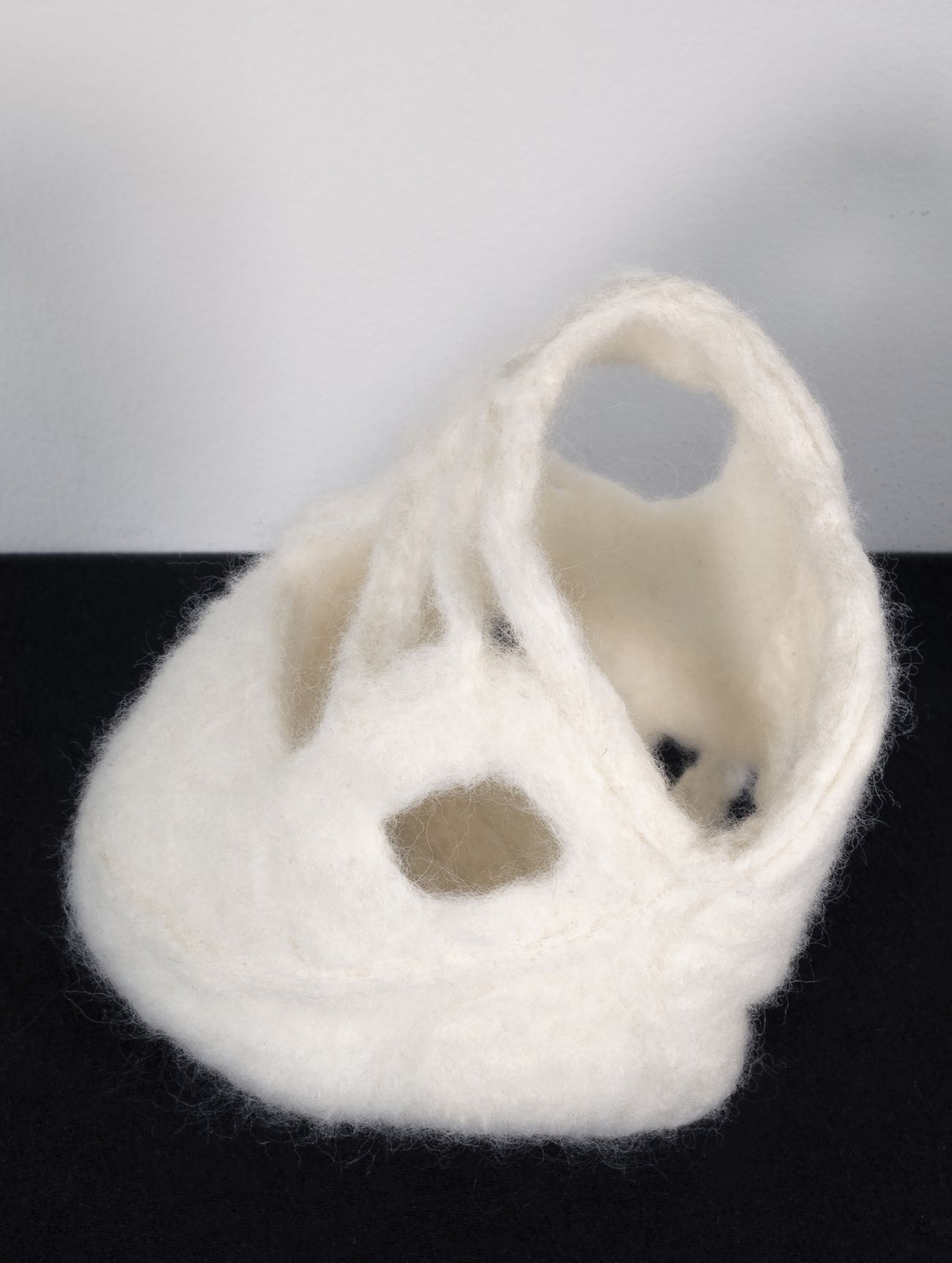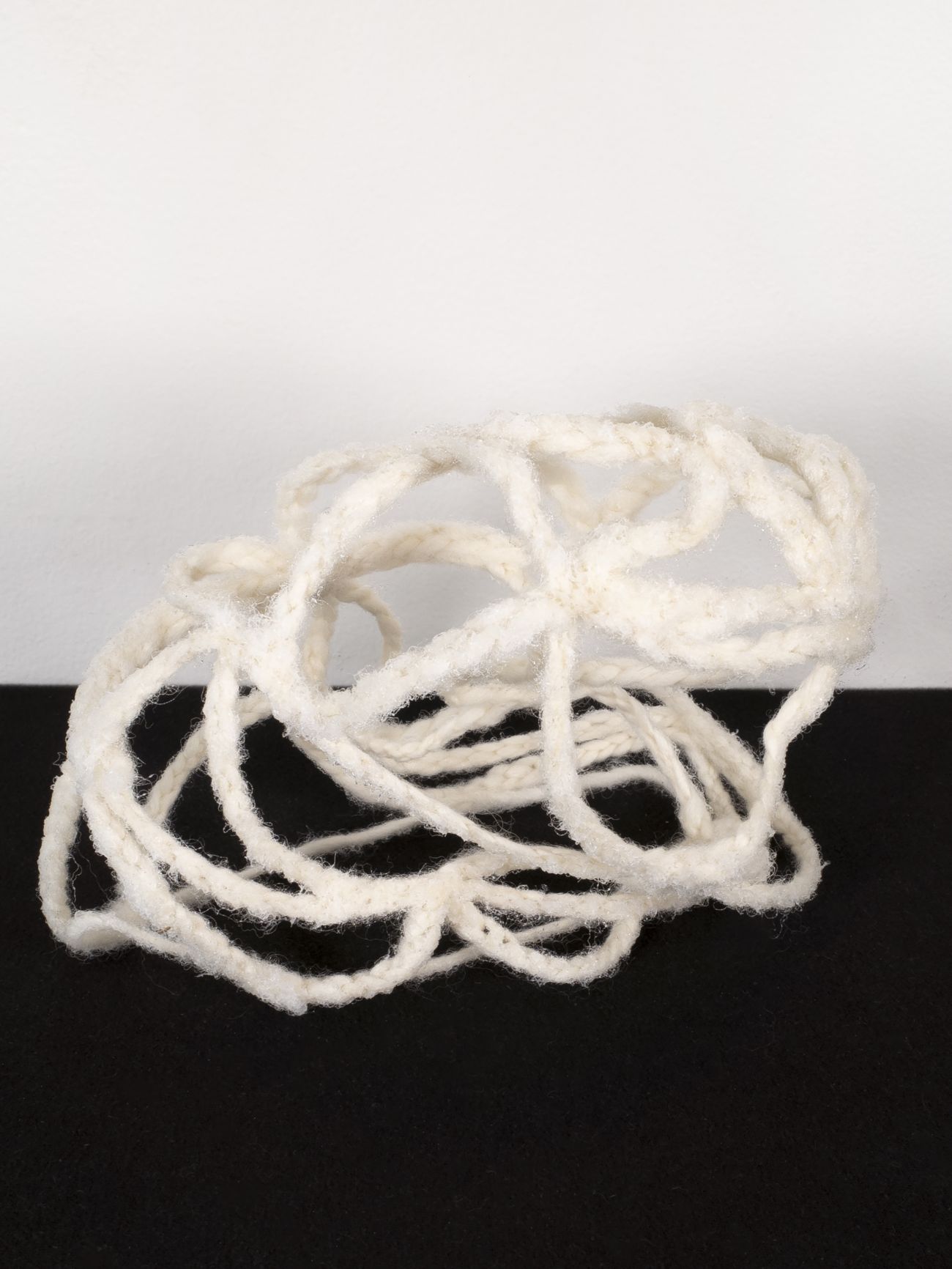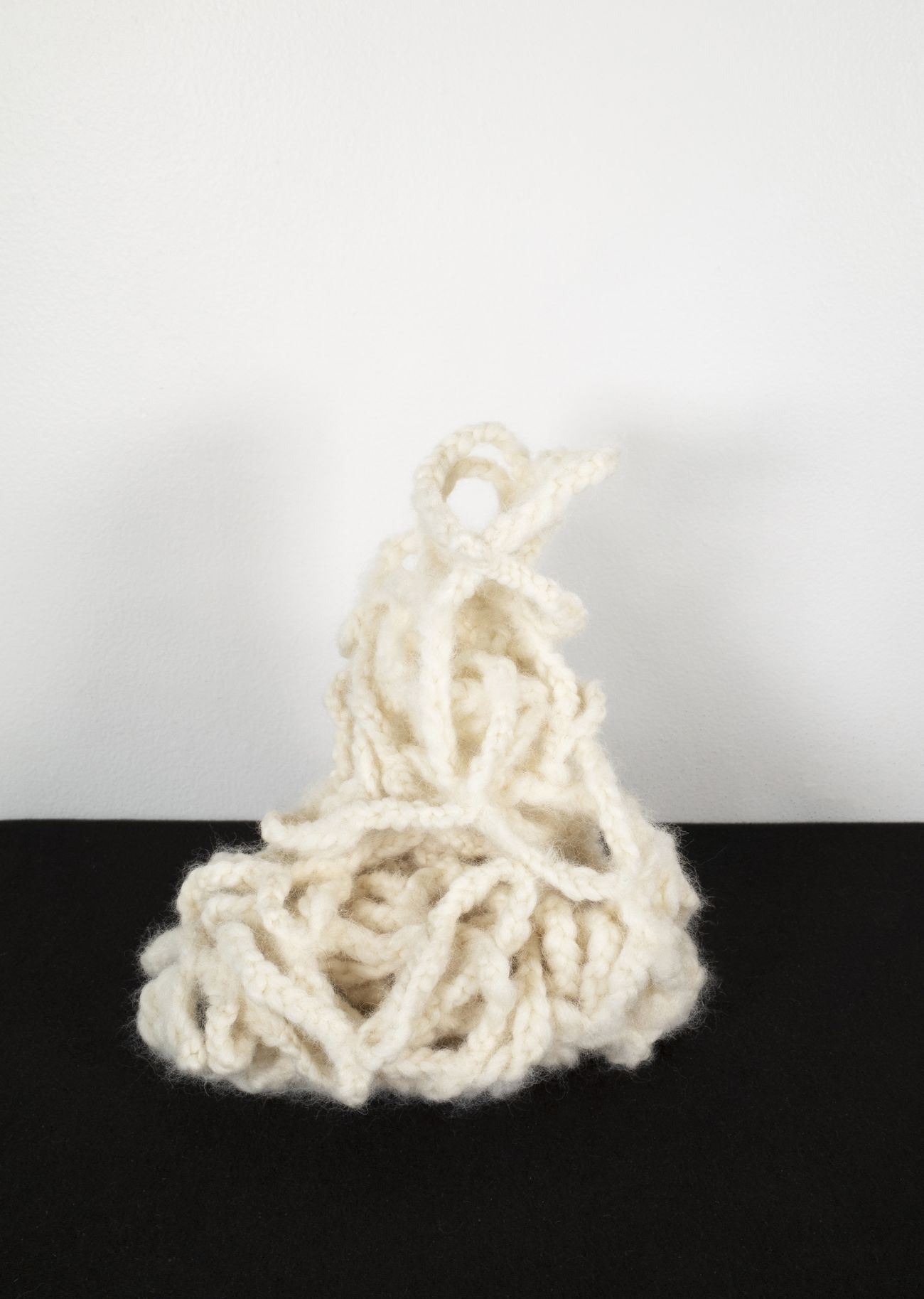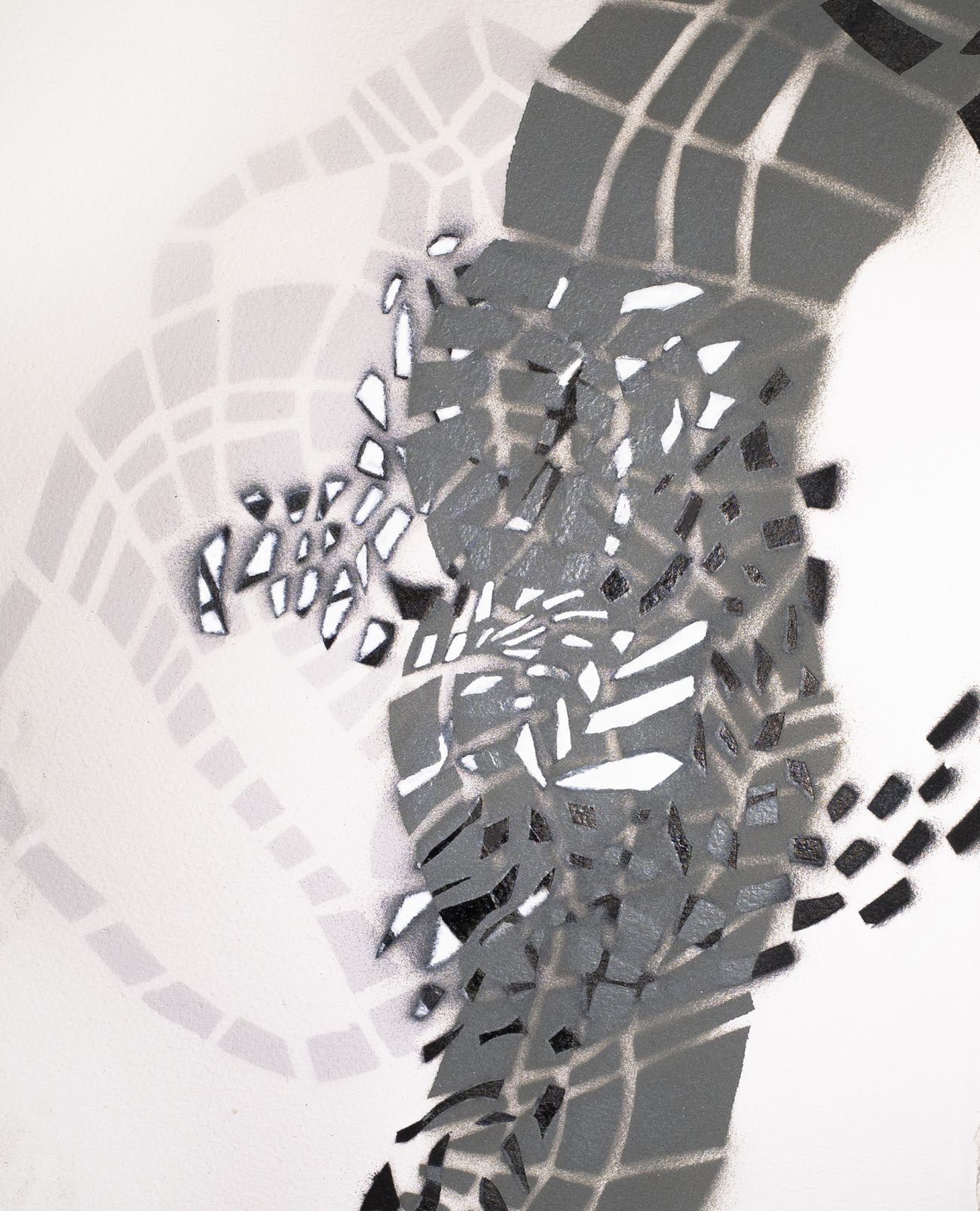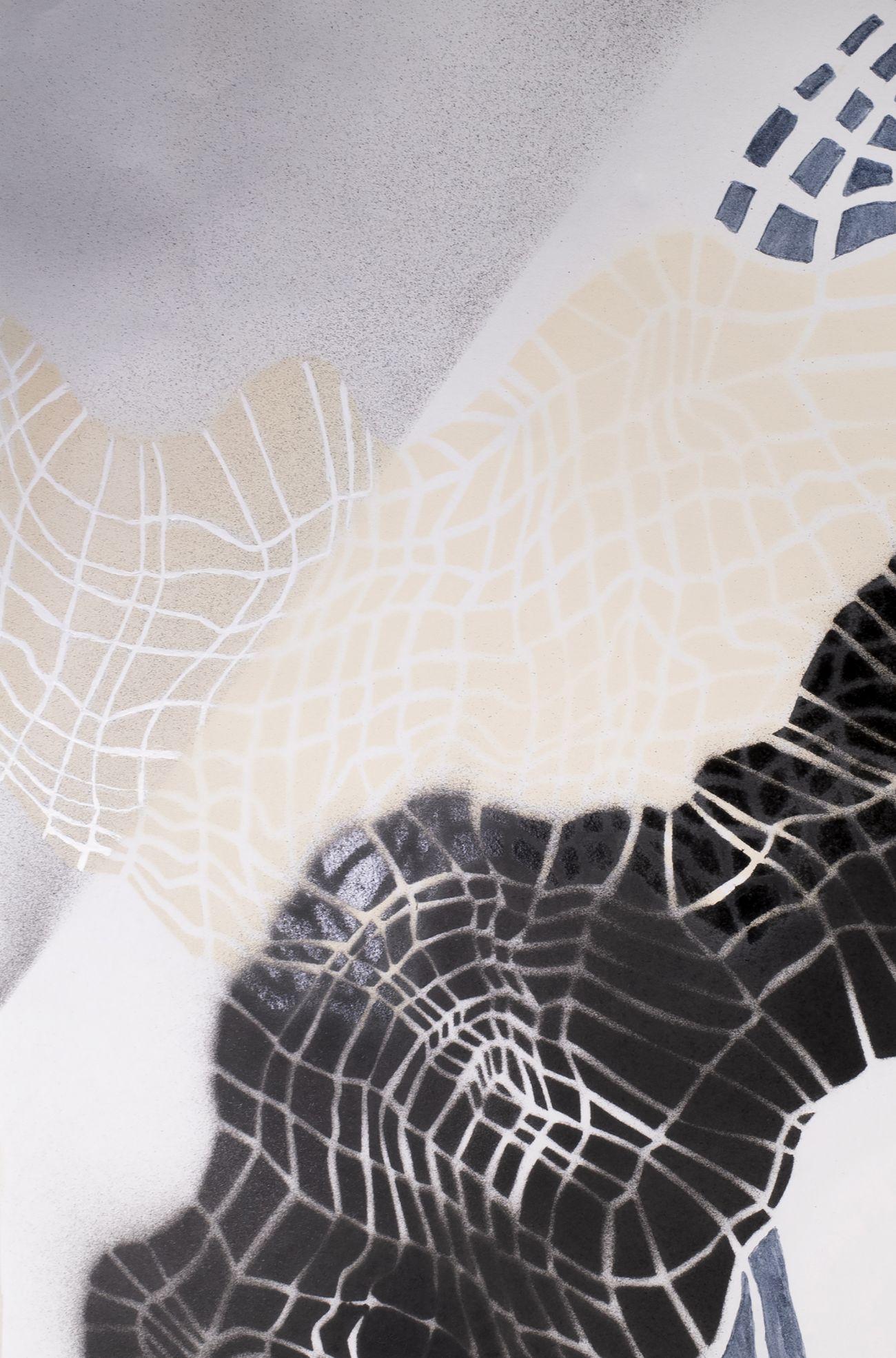 Description
My final pieces consist of four wool "baskets" which are paired with four works on paper. These pieces, which I have named Net Works, are a combination of paper pieces made with spray paint and hand cut stencils, pen, white charcoal and ink marker and baskets which are made from needle and water felted roving and crocheted low twist yarn.

These baskets have little use-value and only vague references to the vessel form; even at points being "full" of themselves or intertwined with their own enclosure. Similarly, the paper works have blind spots in which certain marks can only be seen from certain angles. The forms are also intertwined with each other, overlapping and bleeding through to create secondary shapes.

Net Work is a combination of my current situation in quarantine and my four year long journey at MECA. Using my own skills and the digital guidance of my peers and professors, I created these works initially as a tool for sustaining my practice. However, they grew from work I had to make, to work I enjoyed making and am proud of. These paper works and baskets together speak to the connections that are strengthened and weakened by distance, our illusions of connectedness and the reality of digital communication. The net motifs appear to move, the baskets signal functionality but upon closer inspection, these pieces do not keep their promises. Their beauty and complexity signifies possibility and creation in times of change. As traditions, norms and expectations are challenged and even destroyed, what is left is our desire for support.
Other Projects by Chloe Adams