ADVENT: First Chapter Scene
Connect me with Kem Ruklittikul
X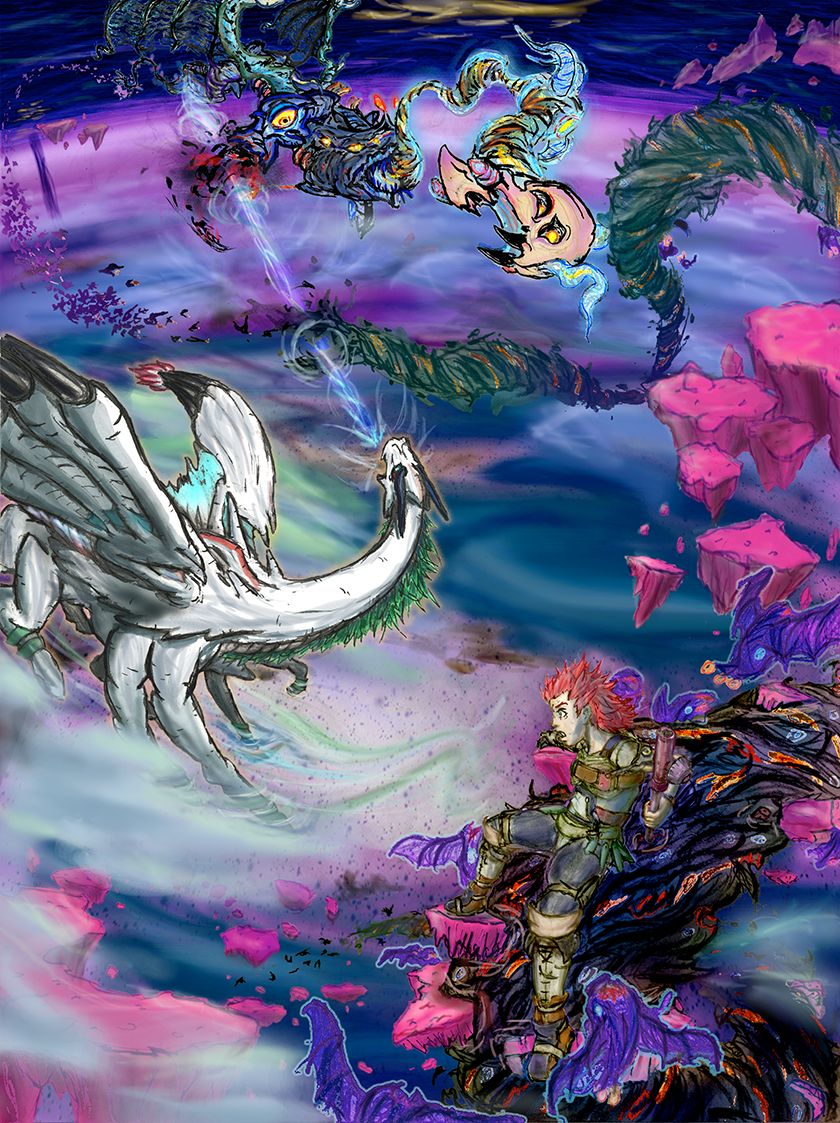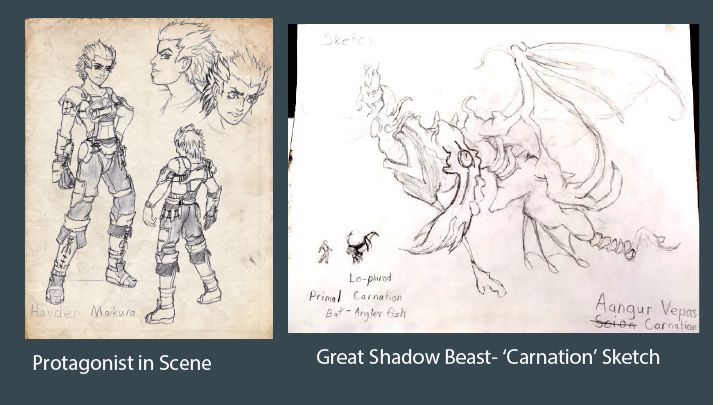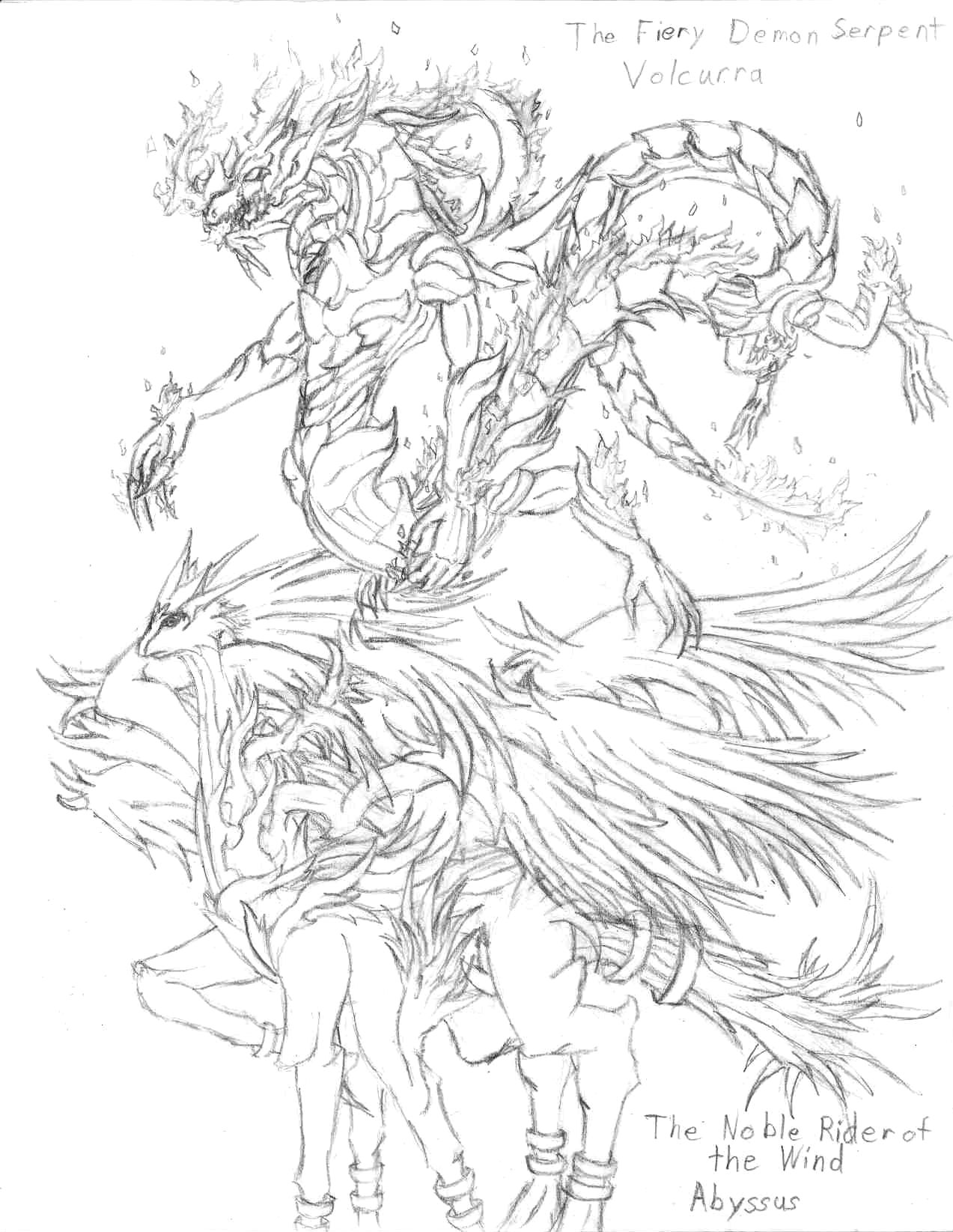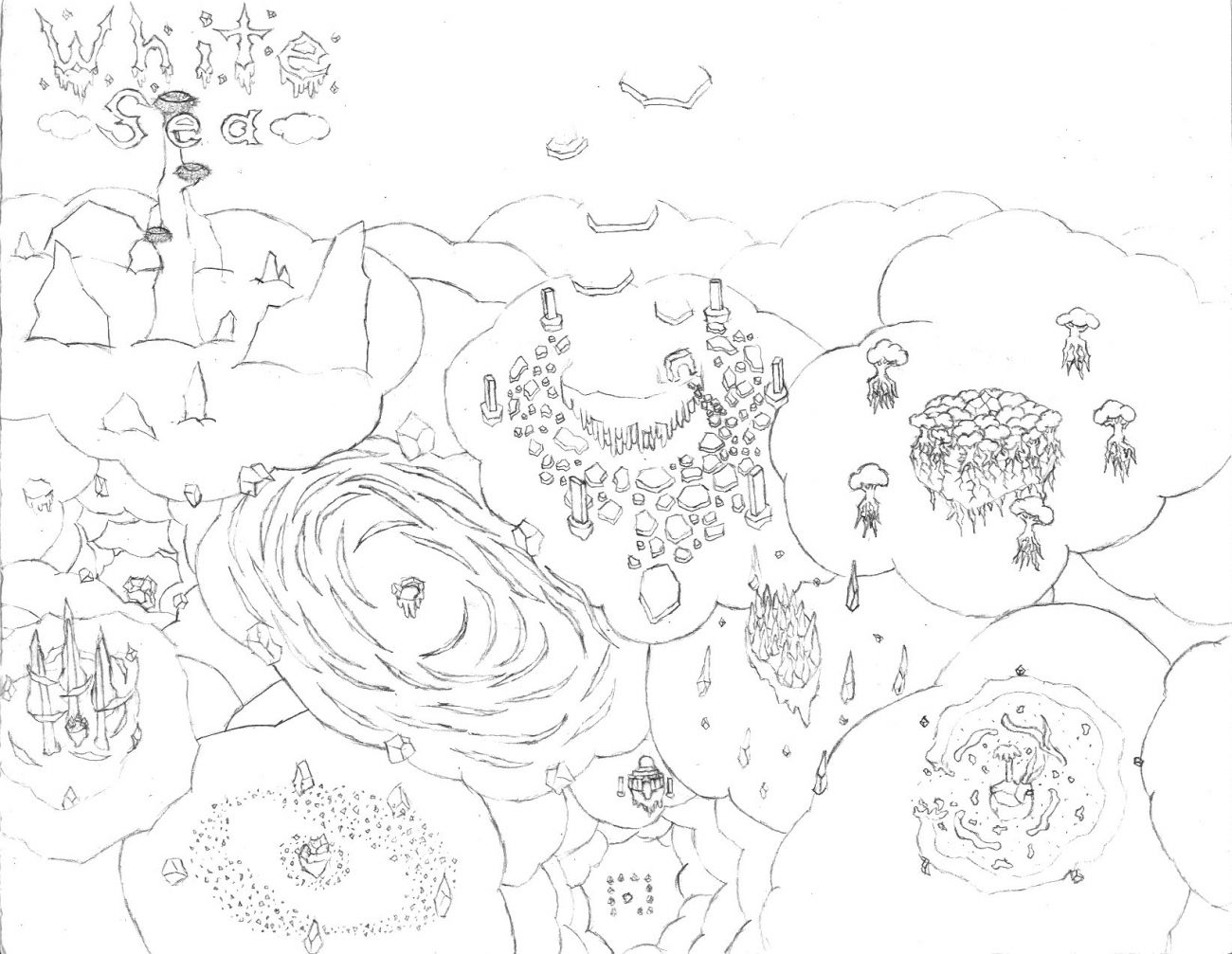 Description
This was my final scene done for my Digital Media majors.

I wanted to make a scene outside the hometown of my main protagonists, and how one of the sheltered kids would react in an intensive and massive battle. In that battle, it is a greater Shadow beast against a majestic, wind dragon-beast.

I made the designs and concepts for both the setting and the dragon from, about 7 years ago. So I mostly wanted to update the dragon to make a more stream-line and less busy, yet still complex and dynamic dragon. I wanted a giant horse/feathered serpent that completely telegraph itself as a wind elemental, as it can be difficult to apply other elements in the common mainstream concepts of dragons.

In four weeks, I spent a week and a half researching then designing the dragon, and I dedicated the rest of my time rendering the scene. As always, I traditionally draw the line art on paper then scan it into the computer to be painted and rendered. I had more trouble figuring out the perspective and placement of the man where he can witness the clash of the beasts, while keeping an intense flow all around the scene. But, I say that the image comes across well enough. It took probably two weeks to sketch out the scene, but 3 days to paint the image in Photoshop.
Other Projects by Kem Ruklittikul