Climate Change: The Polar Plight
Connect me with Kem Ruklittikul
X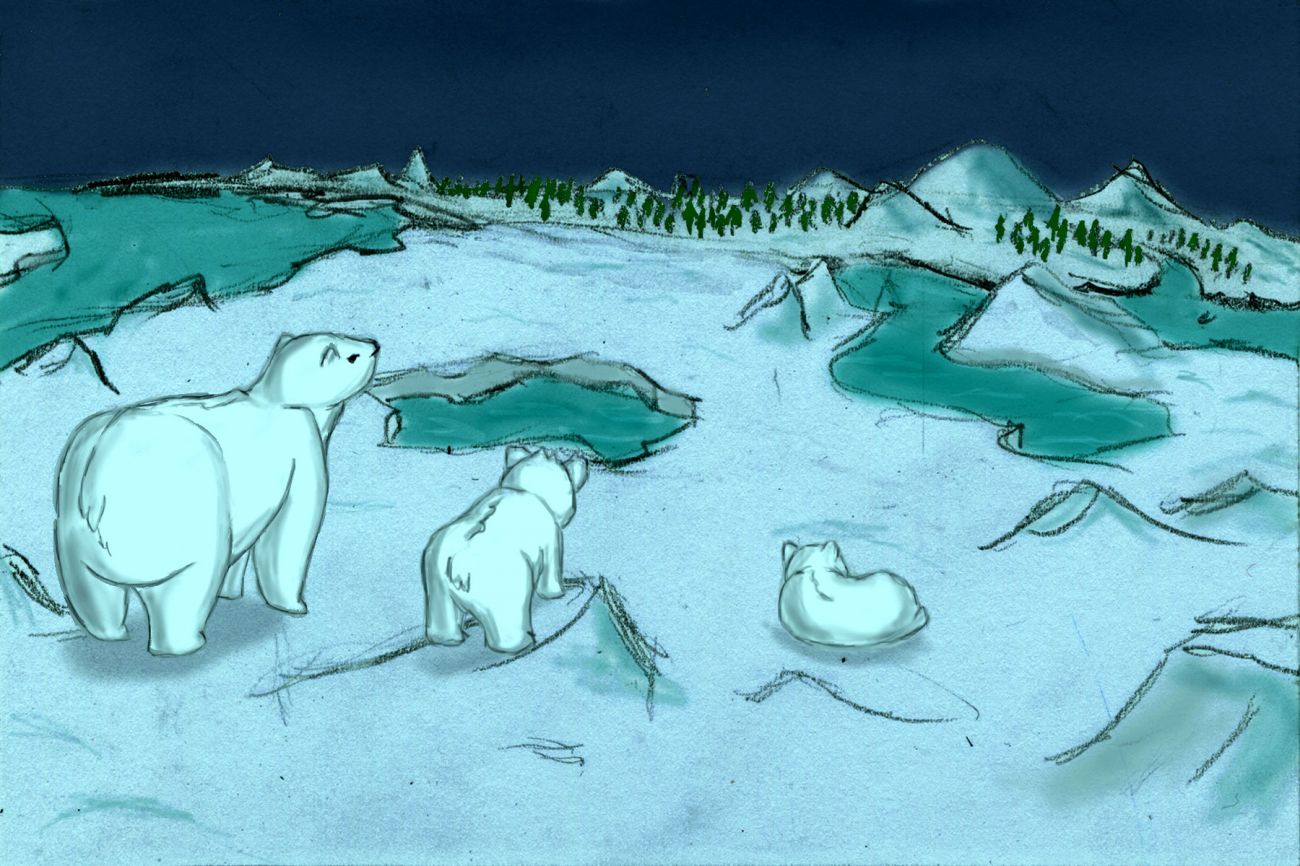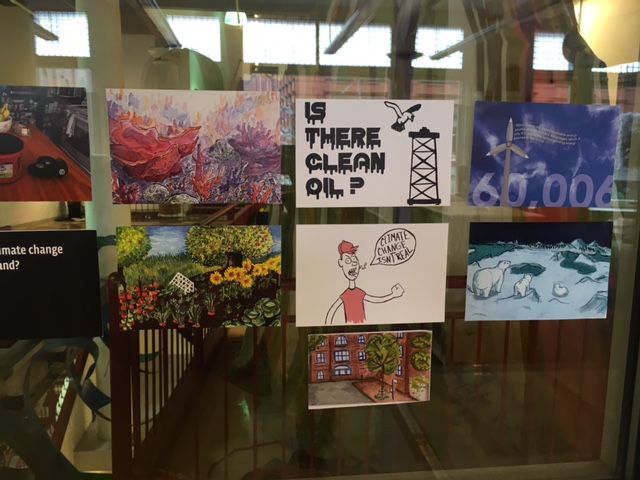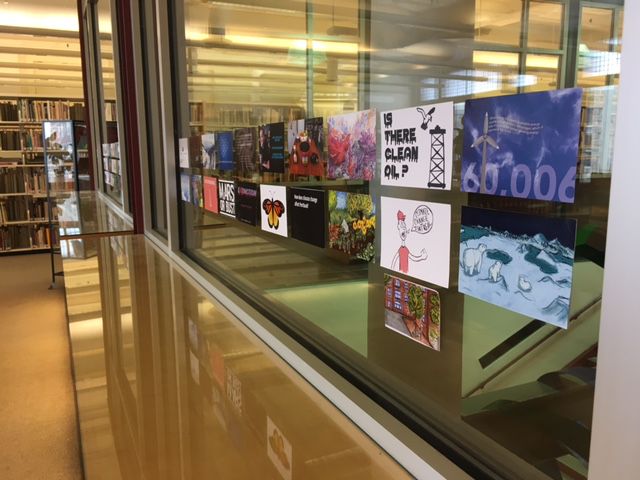 Description
For my Junior Seminar Project, I had to pick a topic about climate change and then translate it into a rising app called 'Aurasma'. It's a mobile device program similar to QR Scanning and Pokemon Go. Except you can select an image to be the 'trigger', then when scanned, an Augmented Reality image, animation, or effect appears on your device. The Aurasma app is needed to view the animation on your device, but the following is what would be seen through Aurasma.

My process began with research of Polar Bear facts then the image references to aid with drawing the scenes and bears. I originally thought of making a more elaborate animation with wind blowing, but that would have taken too long. I wanted to have a traditional, primitive yet clear scenery that melts away due to climate change, so I drew the scenes on pencil to be scanned to be painted in Photoshop. I digitally painted all the bears in said program to have almost a different contrast in design to emphasize the affected. Then the rest of the video was completed in After Effects.

In the end, I'm still genuinely surprised of how it came out, especially how tragic I rendered this poor polar bear family.
Other Projects by Kem Ruklittikul