ADVENT: Prologue Scenes
Connect me with Kem Ruklittikul
X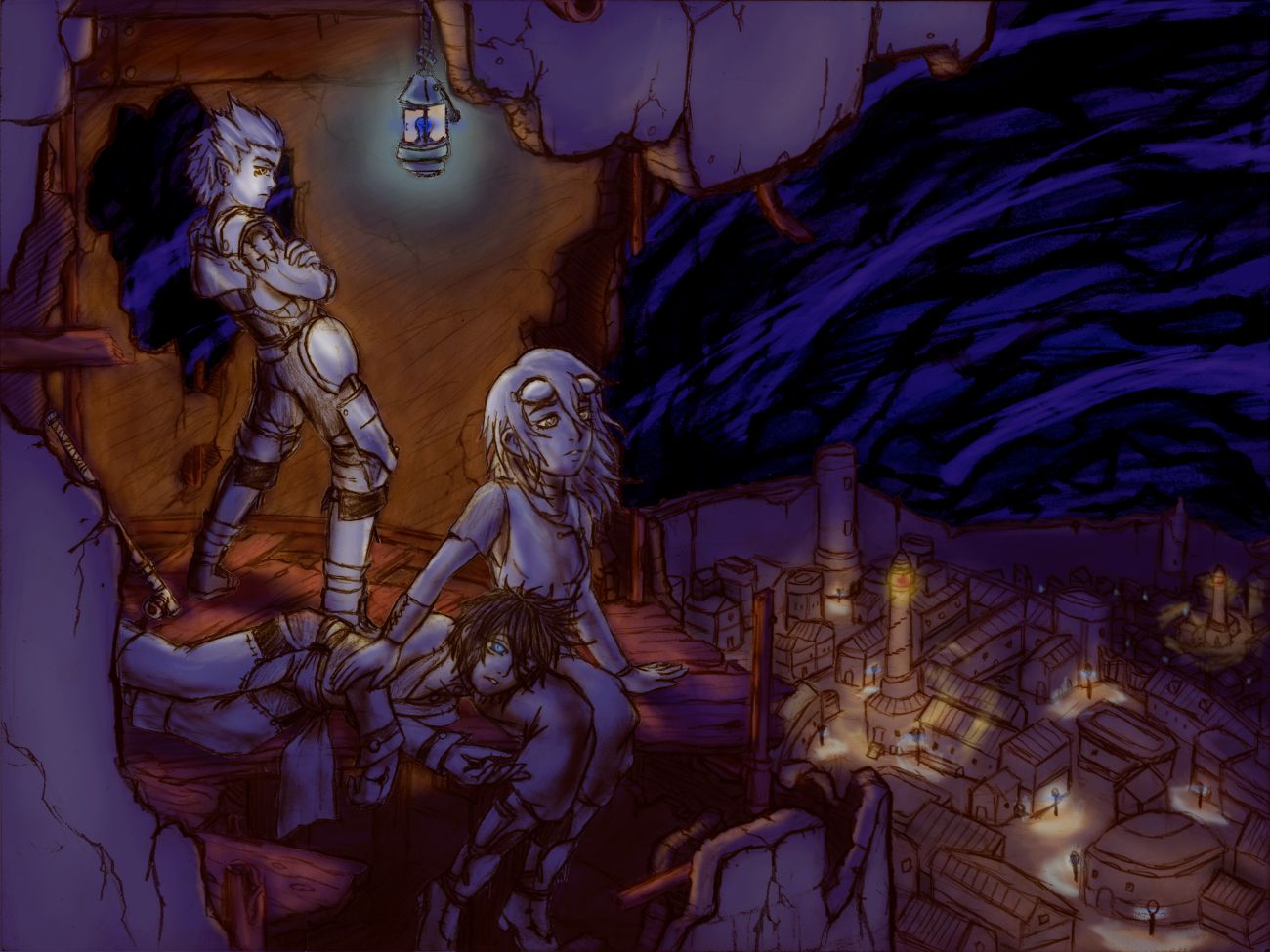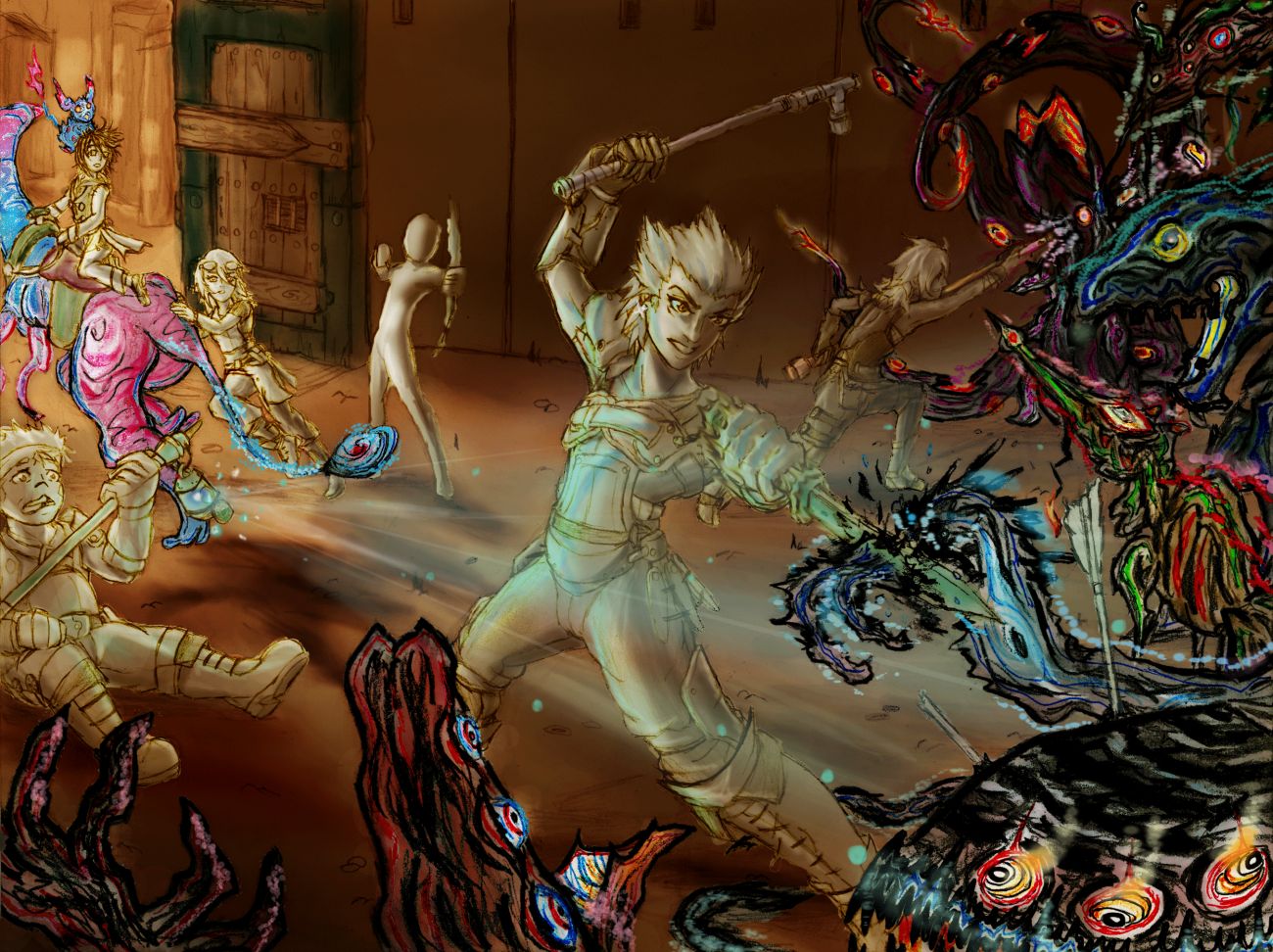 Description
This is part of an ongoing personal project; I'm creating an original and epic fantasy story focused on:
"Three young siblings who search for each other after being scattered across the phantasmal and bizarre land of New World... even while their isolated hometown finds itself trapped within a mysterious and smothering darkness."

I have been passionately working on this story for my entire junior major, with a great amount of reworking and reediting. Completed in the Spring, the first image is an establishing scene of the three protagonists and their grim and desolate home known as Arclight Town.

The second is an action scene depicting one of the strifes that Arclight Town's citizens must constantly deal with.
Other Projects by Kem Ruklittikul
https://portfolio.meca.edu/
https://portfolio.meca.edu/